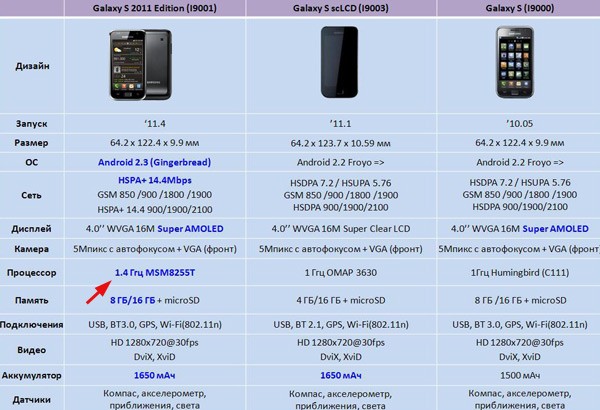 several weeks ago, during the Mobile World Congress held in February in Barcelona, ​​people Samsung unveiled the Samsung Galaxy S II . However, the smartphone market fails to displace its predecessor (the original S Galaxy), since this equipment will be manufactured in a special edition .
information leaked by a Russian website and was finally confirmed by the "branch" that has the Korean corporation in the country. The first generation Galaxy S will remain in production but will include some modifications. The most important change lies in the processor, as originally had a 1 GHz chip and now have a 1.4 GHz .
id="more-14540″>
As indicated from Samsung Russia,
the team has been named "Samsung Galaxy S 2011 Edition"
, but to launch in other countries used the name
S Plus Samsung Galaxy
. Anyway, it is unclear which countries will be available this special issue.
Other significant changes in this device compared to the original are smartphone operating system update (Android Android 2.2 to 2.3) and improved battery (1500 milliamps to 1650) . According to information released the team appear in Russia in late April.
From now on we have to wait to see if Samsung confirmed that the markets appear Galaxy is special edition of S and at what price .
Source: Engadget.