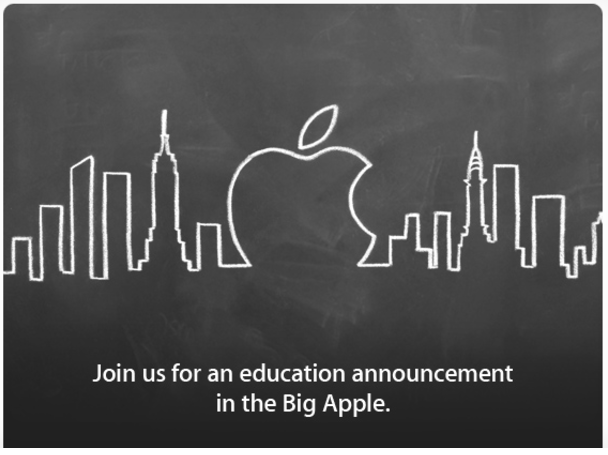 On Thursday, Apple held an event 19 in New York where he will play issues related to education . When you mentioned this first meeting were not provided too many details, but as we approach the date will reveal some very interesting data.
In principle it is rumored that the event would have the sole purpose of the presentation of new companies for the launch of textbooks iPad-optimized, but a report from Ars Technica dismissed that possibility. Apparently the apple would be released new tools to create electronic books .
In the report the utility was described as "GarageBand for e -books "Apple software provide a complete experience, interactive and much easier from that of other currently available software for creating digital books. The collected data also indicate that the application would have inherited characteristics of iWeb.
Thursday's event will also serve to formalize the Cupertino support the standard ePub 3 iBooks , which would also be offered as an output format in the new tool to present. The information published on the web so far is fairly consistent, but still we must take it with tweezers.
For now this is everything you know about the topic. If there are further developments and keep you aware but we have to wait a couple of days to see how Apple surprises us.
Track | Ars Technica.