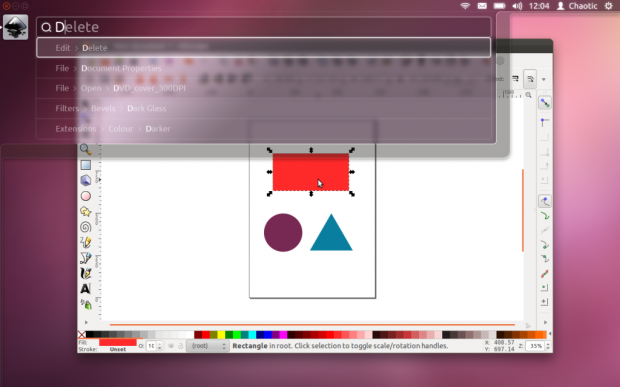 In the coming months, Canonical released Ubuntu 4.12 LTS and will include a few innovations in the Linux-based operating system. One of the latest additions to the popular distro is HUD , also known as "Head's Up Display" is a new feature that will replace applications menu Unity and simplify the interaction with users.
With HUD will no longer have to rely on traditional menus to access any function included in a program. With this feature users will only need to use a search engine to perform actions, manipulate tools or access any area belonging to an application.
It's a bit complicated to explain the operation of HUD to those unfamiliar with Ubuntu or who are not accustomed to taking action on a command line. But the truth is that Mark Shuttleworth, Canonical CEO and founder, he has great faith and even sees it as a revolutionary step for the
distro
. Particularly I think that HUD will
a feature that will allow a greater acceptance of Unity in the Linux community
, but also increase the confusion among those users recently migrated from Windows or other operating systems. Anyway we have to wait to draw our conclusions. If you want to learn more about HUD and the abandonment of traditional menus in Ubuntu 12.04 LTS will find a video explaining the end of the post. Also in the source link can access the web site of Mark Shuttleworth, there will appreciate further details regarding the development and implementation of this new feature.
Click here to watch the video
Track | Mark Shuttleworth.