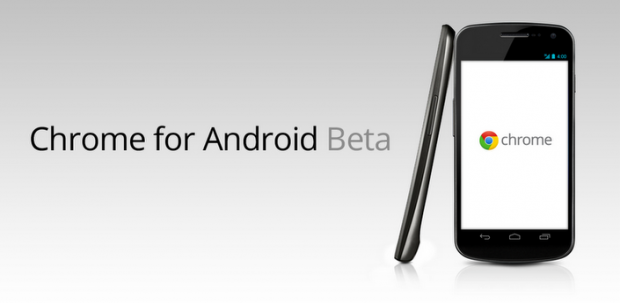 After a long time expects Chrome for Android is finally available . The absence of the Google browser in the operating system was recognized one of the most baffling decisions of the firm in Mountain View since the launch of both products in 2008.
The Android's native browser has always been defined as
Lite version
Chrome, but the quality is much lower than the real Google browser. The bad thing is that launching Chrome can be installed only on devices that use
Ice Cream Sandwich
, the latest version of the OS. Who had the opportunity to test the mobile version Chrome said their operation is very good. This is a beta version, which means that there are some bugs that hinder its performance, yet has been known for its stability and power. Paragraph functional browser offers features very similar to of the desktop version: tabbed browsing, searching from the address bar, data synchronization and device, browsing in incognito mode, etc.. The good thing about waiting so to see Android running on Chrome is that experience exceeds expectations
. If you want to try Chrome on your smartphone or tablet can download it from Android Market . Remember that is available only for Android 4.0 Ice Cream Sandwich, which temporarily limits their operation to a small group of devices. Also I leave the promotional video released by Google.
Click here to watch the video