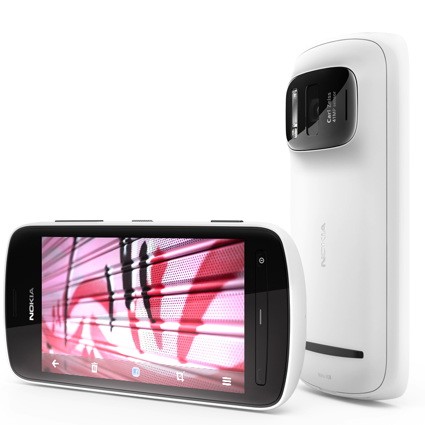 Nokia was presented this morning at Mobile World Congress with the intention of surprising the audience, and got it. As rumored the Finns arrived in Barcelona with three new smartphones: Lumia 610, the international version of Lumia 900 and 808 model called Symbian PureView .
This last device was stolen the keynote due to a technical aspect in particular:
its 41-megapixel camera
. Yes, you read that right. Nokia managed to compress a 41-megapixel sensor in the structure of a smart phone. We can not say it's a revolutionary aspect, but it's something you do not see every day. The purpose of the Finns is not to provide images of 41 megapixels in size, but allow digital zoom without loss quality. The default configuration of the images is 5 megapixels in 16:9, while for the video is 1080p at 30 fps. Beyond the camera (whose design, capacity and usability is often discussion in the tech world) the Nokia 808 PureView
also includes 4-inch screen, 1.3 GHz processor and 512 MB RAM
. As we told you at first your operating system is Symbian Belle. Just the software is one of the weakest aspects of the device. While the latest version of the platform provides a qualitative leap in relation to its predecessors, has fallen far short of popular operating systems market. Upon the release of the phone there are not many data it is known that hit Europe in the second quarter and will cost 450 euros
. Track | Nokia.