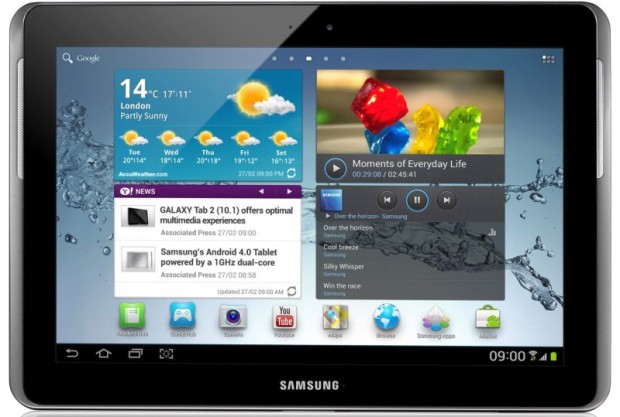 Events such as the Mobile World Congress delight us with the introduction of new products, but also serve to measure the ego between competitors. Most of the companies that came to Barcelona took a moment to brag about their sales, but from Samsung preferred a more sober perspective .
An executive of the Korean-Hankil Yoon-took the path of brutal honesty and said
"We are not doing very well in the tablet market"
. It was unclear what he referred the manager because it provided statistics related to sales or overall performance of the gadgets in comparison with other corporations. Yoon's statements are contradicted by Andy Rubin, the vice president of engineering at Google, who indicated that the models in the Galaxy are the best selling Android tablets (regardless of the Amazon Kindle Fire).
Analysts say the variety of models Tab Galaxy have played a trick on the Korean company, since users do not know what to choose for fear of being left with an obsolete product. Since launching the original model in 2010 we have also seen variations of 7.7, 8.9 and 10.1 inches. And do not forget editions Plus 7.0, Galaxy Tab 2 (7 and 10.1 ") and Galaxy Note (5 and 10.1″).
An important point to note is that even HP sold
more tablets than Samsung in 2011
, after the discontinuation and reduction in the price of TouchPad. Anyway Hankil Yoon was optimistic about the performance of Korean tablets in the coming months and said that Galaxy Note "cannibalize" the original Galaxy Tab 10.1. "
best to survive in the market is to kill your own products "
, said the manager Asia. We have to wait a couple of months to see if it's true. Track | CNet.