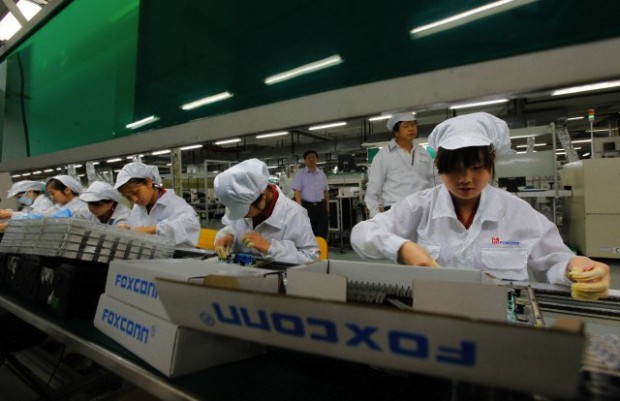 Foxconn is some time in the spotlight allegations of inhumane labor in their factories, but pressure from other companies and organizations are finally beginning to bear fruit. After the presentation of a report by The Fair Labor Association (FLA) the corporation China agreed to improve working conditions of employees .
The report says that over 2011, the Asian giant is not only violated the code of hours worked in FLA, but also did not respect the limit of 36 overtime hours per month set by the laws of China. In periods of increased activity Foxconn employees worked 60 hours a week and repeatedly
were more than 7 days without rest days
. Under The Fair Labor Association, Foxconn and Apple (now its largest customer) will work together to dramatically improve the working environment in plants belonging to the Asian giant. The company will have until July 2013 to implement reforms that provide a safe and healthy environment for employees. This week Tim Cook, Apple's CEO, traveled to China and visited the Foxconn plant in Zhengzhou , which currently manufactures the iPhone. We must also remember that the block are expected to produce monthly reports on the working conditions of all its subcontractors. Foxconn said that in the coming months
hire thousands of new workers
in order to offset the reduction in the number of hours of their current workforce. Hopefully the Asian firm to fulfill its promises and put your bit to combat a problem that should not exist in the XXI century: slave labor. Road | The Fair Labor Association.