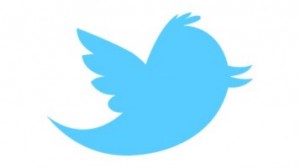 Social networking has gotten a hold so important in our daily actions that seem to join us for an eternity. However some of the world's most popular services are surprisingly young, Twitter is the most notable in the genre.
Today the microblogging social network
is celebrating its sixth birthday
. On March 21, 2006 Jack Dorsey sent the first tweet public and opened the door to a new medium of communication that facilitated interaction with others and access to sources of information first hand.
just setting up my

twttr

– Jack Dorsey (@ jack) March 21, 2006
Since that first "Just setting up my twttr" spent much water under the bridge. Twitter took only 18 months to reach 500 000 users and just over 3 years to reach one million tweets sent. The massiveness of the service clearly increased from 2009 onwards and led to millions of people around the world are brought to contact.
is currently unknown exactly how many users is the social network. Unofficial reports speak of about 500 million, but probably less. The latest report presented by Twitter in April 2011 mentioned
200 million registered accounts
, and approximately 100 million active users. In October, the service exceeded the 250 million tweets sent per day, a figure that is probably much higher these days. As usual with any product that comes on the internet, Twitter has admirers and detractors in equal parts but no one can deny its impact on the social networking world.
Happy Birthday