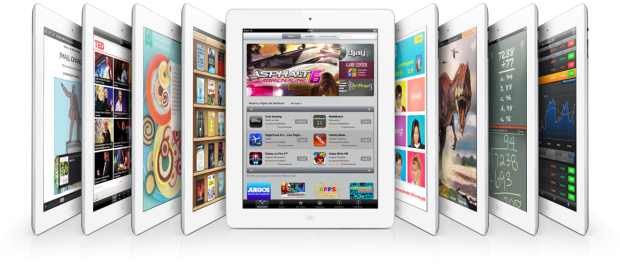 The day is eagerly awaited by Apple fans and technology enthusiasts is getting closer. Tomorrow, Wednesday 7 – the apple present the new version of iPhone and put an end to a spate of rumors in recent weeks won all eyes.
While hardware has been the center of attention, the name of the device has also generated much speculation. Generically anywhere the device has been referred to as "iPhone 3″, but late disclosures
put all the pieces on "iPhone HD"
as official name. Yesterday later the U.S. site Venture Beat
was one of the first to say that the new apple tablet will be called "iPhone HD". The explanation of the portal on the name chosen is quite simple: the gadget include a high definition display resolution of 2048 × 1536 pixels. Rumors surrounding the name "iPhone HD" are not new and first appeared in July last year. Remember that the event invitation that appeared last week showed the image of a screen with a higher quality than the iPhone launched so far and revitalized assumptions. The truth is that now we to wait patiently. Tomorrow I will approach all the details related to the presentation of the new iPad. We look for the possibility that the HD version is not the only
unveiled by apple
. Track | Venture Beat.