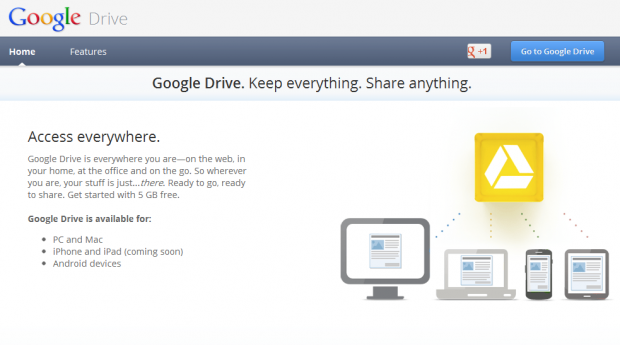 After waiting a long time Google Drive is a reality is now available for those who want to try it. The service offers the ability to store our files in the cloud to share with others then the easiest way.
Drive is integrated with Google Docs
, why the option "Docs" is no longer available in the bar for quick access to all services of the California firm. As speculated free accounts can use 5 GB of storage, but users can purchase additional space. These are the prices to expand the original capacity:
25 GB: 2.49 per month
100 GB: $ 4.99 per month
1 TB: $ 49.99 monthly
16 TB: 799.99 per month.
The web version of Google Drive also provides access to all stored files from the "My Drive " as well as to documents shared with us through "Shared with Me" . In addition there are other categories that allow the activity monitor and manage the material more easily.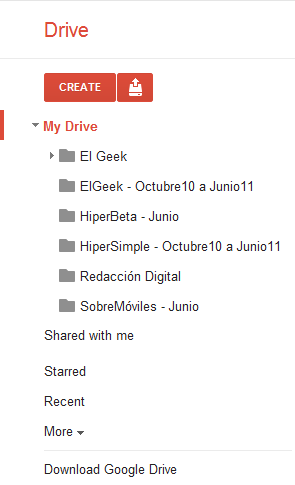 The service also offers a desktop client for Windows and Mac and iPhone OS and Android applications (replaces Google Docs for Android). The version for Apple's mobile operating system is not yet available but the others and can be downloaded. The functioning of these tools is very similar to Dropbox.
Desktop Client creates a folder you can add files by dragging
in it
. Timing is very fast and within seconds the files will be accessed from the web or mobile apps.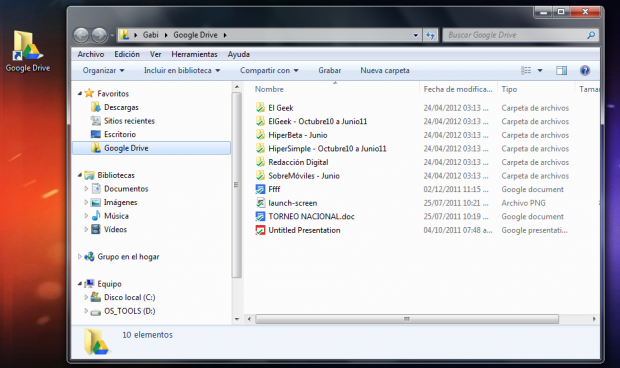 Google Drive supports up to 30 file formats and is able to open them without additional software. For example, we see Photoshop or Illustrator files even though our team did not have installed the Adobe software.
It is also much easier to do collaborative work and share files from Gmail or Google +. If you want to share a large document without attaching it to an e-mail simply can link it publicly since
Drive
. Clearly, Google has worked hard on this product and first impressions are good. With the passage of time is sure to add improvements. For now if you want to learn more can do so through these videos.
Click here to watch the video
Click here to see the video
Track | Google Drive | Google Android Drive.