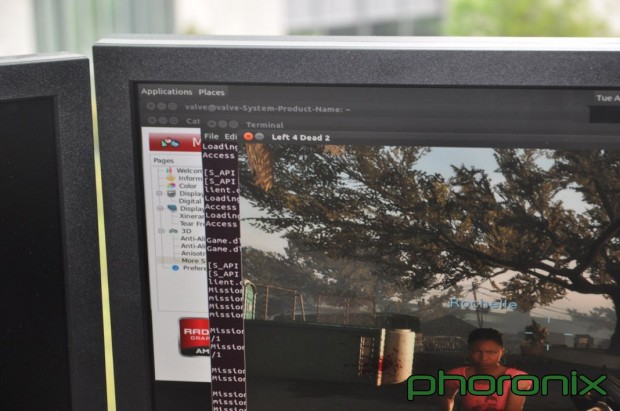 Development of Steam for Linux was rumored for a long time but Now there is evidence to confirm . Michael Larabel Phoronix -founder of – was present at the Valve offices and could test the software under development, bringing gamers looking forward to the Linux community members.
The special this news is that
Phoronix
was the website that released the first rumors about Steam for Linux in 2010. At the time the news was denied by Valve, but now the company chose to showcase the work done to the same person who had unveiled a couple of years.
Have

# valve does Linux games coming very positive plus other Linux plans … I'll post Briefly Some screenshots and Such tonight.

– Michael Larabel (@ michaellarabel) April 25, 2012
in Ubuntu 11.10 Catalysts using AMD drivers. Larabel's post (link at the bottom of this article) will get more pictures and information about the product under development.
Undoubtedly we face a very good news, because eventually the members of the community Linux users can enjoy high end games without relying
programs such as Wine and PlayOnLinux
. In this way will have a complete experience and performance according to the computers used. So far no information regarding the release date Steam for Linux, but when they arise will keep abreast developments.
Track | Phoronix.