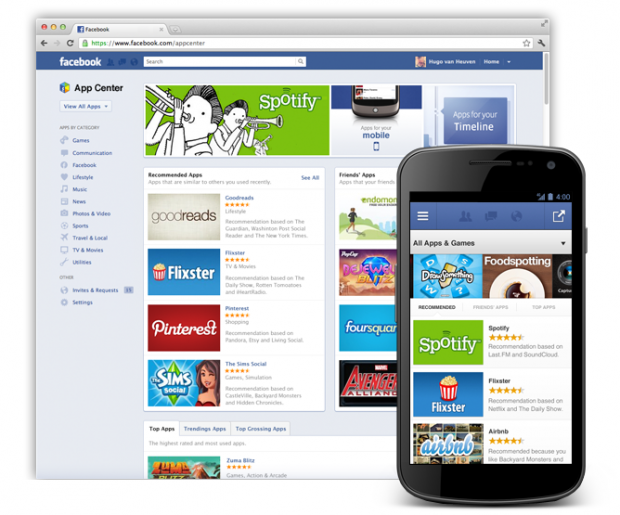 More and more applications that can be found on Facebook. Some are good, others less so and many of dubious origin. Luckily those responsible for social network decided to improve the user experience announcing App Center, the app store .
Through this section you can access the best applications available in Facebook, which will be filtered depending on the activity of each user. App Center will be available both via Web applications like Facebook for iPhone OS and Android.
The new platform will not only include applications that run on Facebook, but also those aimed at systems Google mobile operating and Apple who use or have a strong social network integration. To install the latest users will be automatically redirected to the App Store or Play Store .
Facebook will also allow developers to charge for their apps, using a independent system that currently allows payments across them. The interested developers can start building the details pages for your applications, so they are ready when App Center is available globally.
Facebook's intention is not to compete with apps stores IOS and Android, but to provide a better platform experience based on each user's tastes. What do you think of this new initiative? We look forward to any information about the issues that arise in coming weeks.
Track | Facebook.