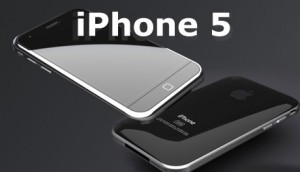 We are getting closer to the new iPhone, which, according to the nominal series, should be called iPhone 5. But a few weeks ago, Apple broke the rules with the arrival of the new iPhone, at least the rules, as users were confident that the new generation of 'tablet' from Apple appear under the name iPad3. But no. The company decided to call new iPad. Now, next iPhone will be 5
seems to be yes. And Apple is that the company has registered the domain iphone5.com. The Cupertino have filed a petition with the World Intellectual Property Organization (WIPO) for this domain that, according to the order-to-market of its smartphones, could be the name of the next iPhone, is expected next October. After the release of the new iPad, and taking into account the above dates in which Apple has presented their mobile devices, the next release is expected is a new iPhone.
But the question is: will be called iPhone 5 or Apple will surprise you with an alternative name? Will take several months to find out what Apple has in store. However, a domain registration offers some light to this incognita … or not. The Cupertino company has begun registration with the WIPO Domain iphone5.com. The start of this record can be found through the website of the WIPO, however, does not reveal many details, just the domain name, the company requested and at what point is the process.
Font | WIPO