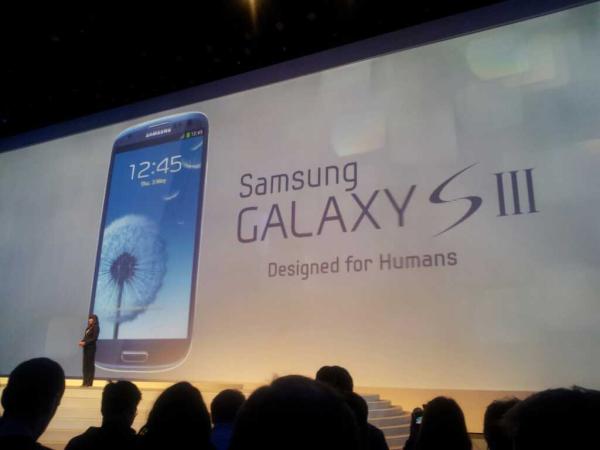 After its launch earlier this month the Galaxy S III began its deployment worldwide. From today the new Android smartphone is available in 28 countries , where the largest simultaneous release made by the Korean company until now.
The first markets to receive the shiny phone are Europe, Middle East and Africa . Interestingly the Asian corporation did not provide a detailed list of the countries where you can already buy the gadget. What has been confirmed is that in some countries (mainly European) model will be less stock "Pebble Blue" due to some production problems.
According to information circulating on the web , manufacturers detected a problem in the blue pattern that causes the appearance of "bubbles" in the paint on the rear of the housing. So for the moment it is possible that the white variant is the most watched in stores.
Samsung plans for Galaxy S III are very important. If reports are correct the successor to the Galaxy S II arrive in the U.S. and Canada on June 20. By July the South Koreans say the phone will be available in 145 countries through 296 telephone operators .
The expectation for the arrival of Android 4.0 smartphone is very large, reaching 9 million bookings a few days after its presentation in London. If all goes well, Galaxy S III surpass its predecessor and become the most successful gadget of Samsung.
Track | The Next Web | Android Central.