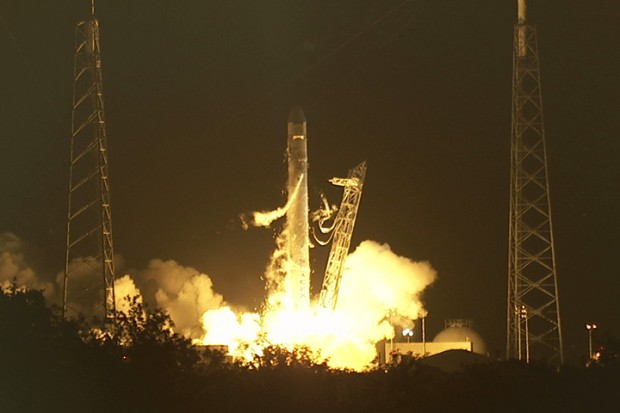 The wait was long but finally the SpaceX Falcon 9 rocket departed minutes ago from Kennedy Space Center, NASA, and became the first mission privately funded travel to the International Space Station (ISS) . Thus many critics were silenced after the cancellation at the last minute a couple of days.
Right now the Dragon capsule is in orbit with its solar panels deployed and, if all goes well, will dock with the station on Friday morning. This is the first time a government vehicle will reach the ISS, which will enable SpaceX to reach an agreement with NASA juicy.
The private aerospace company, founded by Elon Musk (also co-founder of PayPal and Tesla Motors) – sign a contract of $ 1,600 million with the U.S. Agency for funding of 12 missions to the International Space Station. But for now we must wait to see if all goes accordingly.
The Falcon 9 rocket launch was one of the most talked about on Twitter, especially since the official accounts of SpaceX, Elon Musk and NASA:
Liftoff!! # DragonLaunch spacex.com

– SpaceX (@ SpaceX) May 22, 2012
Falcon flew perfectly! Dragon in orbit, solar arrays and locked comm check! Feels like a giant weight off my back just meat

– Elon Musk (@ elonmusk) May 22, 2012
now in orbit after launch this morning Successful. twitpic.com/9nx6mo

– NASA Kennedy / KSC (@ NASAKennedy) May 22, 2012
"Congratulations to SpaceX and @ @ NASA for this morning's Successful launch of the Falcon 9 rocket" whitehouse.gov/blog/2012/05/2 … # DragonLaunch

– OSTP (@ whitehouseostp) May 22, 2012
Click here to watch the video