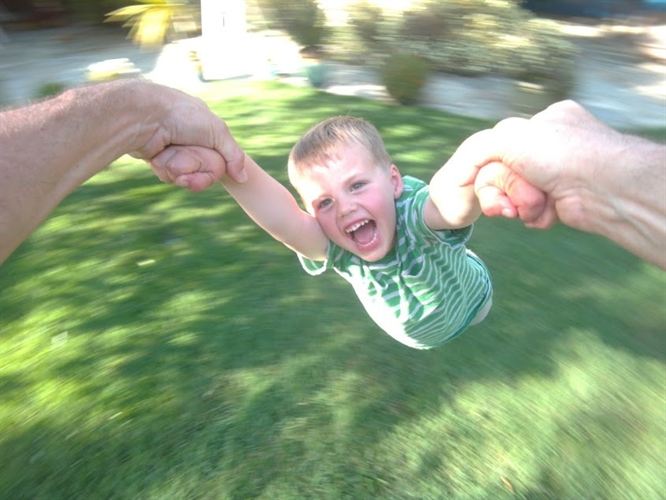 The reality goggles increased Google , known for now as Project Glass , every time paint better. The company is testing the device by different employees, who use them in the office and in their day to day. The company had already shown some of its managers using glasses. Without going any further, co-founder of Google, Sergey Brin published a photo on Google + in which appeared wearing the glasses that went around the world.
Just now, the Project Development Manager Glass,
Sebastian Thrun has published the first photograph taken with this innovative device
. The photograph shows
Thrun's arms holding her child
as he spins around itself. The head of Project Glass shows, so, what is already advanced in the conceptual video glasses
Images will be taken only with the voice
, without removing a device from his pocket and press any buttons.
Google is showing sparingly his most ambitious project, Project Glass, a revolutionary device through a lens that enriches the world perceived by the user. The glasses can take pictures, play music or connect to the network to publish content, such as with Google +. All controlled solely by voice .
Font | Project Glass