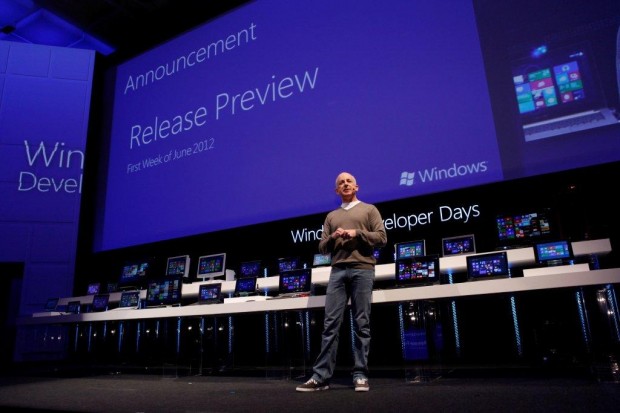 In April we told you that Windows 8 Preview Release was announced for the first week of June, but Microsoft stepped forward and WIN times make it available from today (May 31) . The change of dates was announced accidentally by a new blog of the U.S. firm.
The Next Web was able to access a welcome post in the "Windows Hardware and Developers Blog" that appeared on the web one day ahead of schedule. The publication mentioned several details about the publication of the new development version of the operating system, including the date .
The post was deleted a couple of hours later, but The Verge able to confirm the release ahead of the May 31 due to sources linked to Microsoft. By the time the download links are not enabled but are activated as soon add to this article.
We should also mention that yesterday leaked Chinese version of the Preview Release Windows 8. The operating system ISO image was also posted by accident and quickly shared via Bittorrent. Those who could install the software indicated several changes to the home screen and WIN new apps, cursors and wallpapers .
should also mention the addition of a new variant in the Aero effects and the inclusion of Flash Player in version of Internet Explorer Metro 10. The downside is blocking all third-party applications that restored the Start menu on the desktop classic .
At the moment there is no information, but update when more data.