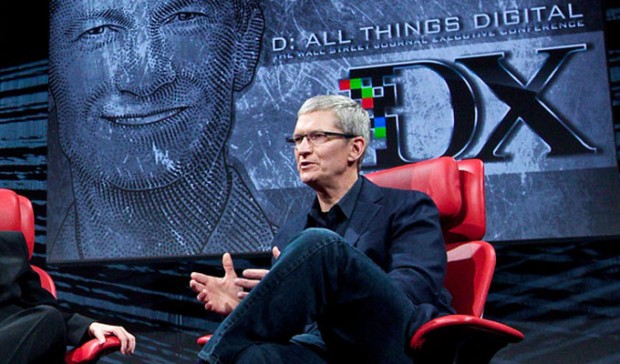 Tim Cook, Apple's CEO is one of the most admired entrepreneurs today, especially to continue the legacy of Steve Jobs. The executive was presented yesterday at D10 conference All Things Digital , and revealed interesting information. For example, soon announced that new features are added Siri .
The director of the California firm said the iPhone 4S virtual assistant has "a potential incredible "and that they are doubling their efforts to publicize development features renovated in coming months. This is an excerpt of an interview on Siri Cook:
dir="ltr"> is one of the most popular choices of our most popular smartphone. But it can do much more. And we have many people working on this. And I think it will be very pleased with some of the things you see in the coming months. [...] We have many great ideas about what Siri can do.
But Siri was not the only issue that had the attention of Cook. Apple CEO took the opportunity to mention that so far this year sold 2.7 million Apple TVs , and hinted that soon there will be news on the integration of Facebook in IOS. "Stay tuned," he said with a smile.
The executive also said that the company will double its efforts to maintain the development of their products secret, but hoped to be "super transparent "on issues such as working with suppliers and environmental impact. And how could it be otherwise, during the conference was time to talk about Steve Jobs.
Tim Cook said that when he joined Apple because Jobs did showed him a path no other company was (focus on consumer products), which is why customers continue to buy their products despite angry with the company. He also assured that the most important lesson he learned from Jobs was: "The key is to stay focused" .
All videos of the interview the CEO of Apple are at this link.