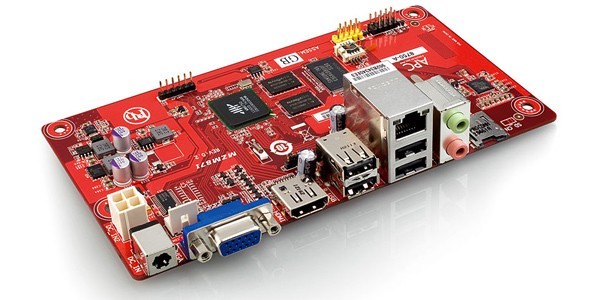 In recent months there was an invasion of" mini-PCs, "very low-cost computers that promise more than acceptable performance. The best known case is the Raspberry Pi (Linux), which was released in two versions: 19 to 35 euros. However it is the only device of this class.
Several companies have taken advantage of the potential developers of Android to create devices with Google operating system, and this time we ran into APC . The device was created by VIA Technologies and WIN uses a modified version of Android 2.3 that has been optimized for use of peripherals (keyboard and mouse).
In Regarding this mini-PC hardware boasts a 800 MHz VIA processor, 512 MB RAM, 2 GB flash memory (expandable through a microSD slot) and an integrated graphics supporting up to 720p. The device also features Ethernet, four USB ports, VGA, HDMI and audio in / out.
But best of all is the price. The computer costs only $ 49 , so worth taking a chance. As yet have not provided data on availability, the developers made available a website to allow interested parties to subscribe to news by email. At the end of the post you will find the link, but was dropped when he wrote this article.
Via | Via Technologies – APC.