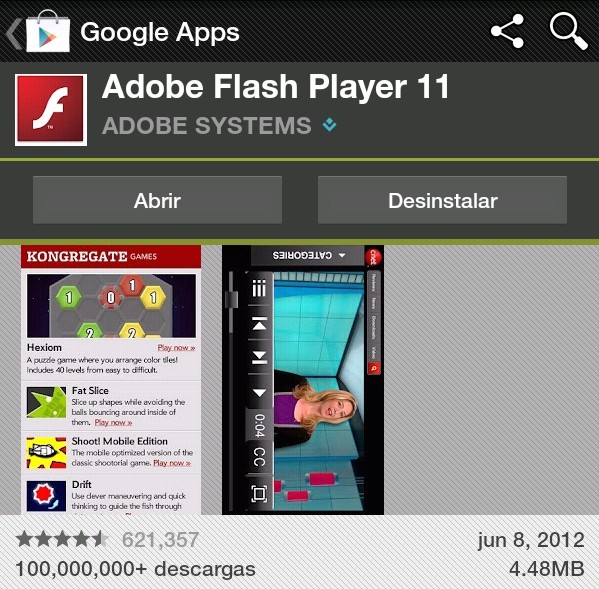 After the excitement caused by the introduction of Android 4.1 we encountered the first "bad news". Adobe announced that Flash Player will offer support for the new version of Google's operating system and it completely abandon software development .
Thus the company one step away from the product which he defended for so many years to focus on the expansion of HTML5. Users visiting websites with high Flash on mobile devices should start looking for some alternative to solve the problem.
According to a posting on the official blog, Adobe Flash installation limit Player on Android devices until 15 August. From that date software not be installed from Google Play and security updates will be only for those who already have in their gadgets.
The company American said the updated Android ICS teams to submit Jelly Bean "unpredictable behavior" if it is kept Flash Player installed. Basically, Adobe not responsible for problems that may arise by Execution "record" of Flash Player.
We look forward to any developments on the subject. Meanwhile, you can leave your opinion in the comments. How harmful is the measure of Adobe Android users