Android is a system that allows the use of multiple applications that improve certainly our experience with the device . These applications can be installed in order to make more effective actions as primary phone and call or send messages. We can also add features as interesting as free messaging or video calls at no cost. Some of these applications will review them, then here: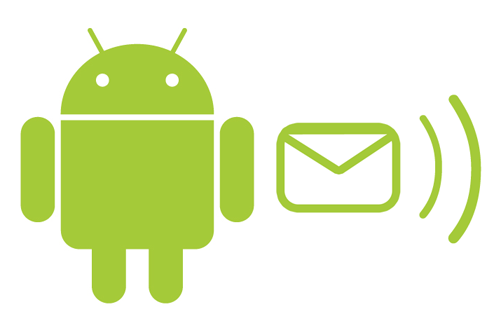 Dialer One
The best marker for Android Free. Better than the default phone application, comes with a T9 keypad with smart dialing, simultaneous search in calls and contacts, horizontal swipe to scroll through the call logs, contacts and bookmarks. A great alternative to conventional dialer Android.
aContacts
The best contact manager for Android Free . Quickly search for favorite contacts or groups, send an email or SMS to groups, complete with T9 dialing, call logging, advanced, more comfortable view of your contacts, and more.
GO SMS Pro
The best free SMS messaging client for Android, with lots of possibilities. A good replacement for the default application messaging and for free.
center">
MightyText – SMS from your computer
Enjoy the receiving and sending SMS from your PC browser using your phone number, as you would normally on your Smartphone, but not touching. Unlimited SMS is compatible only with MightyText Chrome extension installed.
center">
eBuddy Messenger
popular instant messaging service from accounts like GTalk, Windows Live Messenger, Facebook, Yahoo, ICQ, AIM, MySpace and more, available through Android a.
WhatsApp Messenger
Chat with your friends and family using this messenger across multiple types of devices, including Android, iPhone, BlackBerry, Windows Phone and Nokia phones. You can send text, images, audio and video messages. This application is free the first year. One of the most popular, no doubt, of Smartphones.
center">
Skype
Make free Skype to Skype calls over 3G network or Wi-F i, or cheap calls to landlines or mobile phones at Skype rates. The downside is that it allows video calling.
Viber
Make free calls voice and video over 3G, 4G and WiFi networks. From of your contacts, automatically finds friends using Viber. Radically change your way of contacting them.
Vlingo Virtual Assistant
a virtual assistant in the style of Siri, from Apple. Not only can you use it for calls or messages, but also for example to find a pharmacy or a coffee shop in your neighborhood soon. Very useful.
center">
BlackList
blocks unwanted calls and SMS easily and effectively by adding a phone number to a black list of contacts, call logs, message logs or manually. The characteristics of this application include the automatic response, for example. An exception list is limited to the paid version.