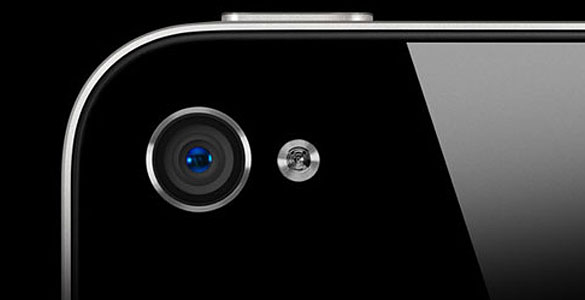 The iPhone is one of the best smartphones to make and edit photos. Your camera is probably the most recognized in the market, which we taking pictures of high quality, or at least the latest versions of Apple's phone, especially through the iPhone 4S , perhaps the best camera smartphone market in mobile telephony. Through some simple applications, edit, retouch or crop photos will be very simple, and will definitely provide infinite possibilities for our Smartphones and photos through which you can edit, with surprising results, any photo or picture type . And best of all, some of the best apps are free, as we will see in the list below:
Adobe Photoshop Express

The best free photo editor for your iPhone . Edit photos on your iPhone easily to the touch, where you can crop, rotate, adjust exposure, saturation, hue, black and white or contrast, and add artistic effects with a wide range, and then save them on your Smartphone or upload the result To Facebook or Photoshop.com.
Download Adobe Photoshop Express in iTunes.
Photosynth
free with many possibilities, as make panoramic images and share them. The panoramas are created in real time with interactive capture method. Create a full pan, zoom, rotate the view, etc.. All kinds of possibilities. Save your picture on your phone or share on Facebook, Bing Maps or by email.
Photosynth Download on iTunes
HDR Photo
Photo HDR, you will have the most professional photo application and free for your iPhone. With this application , you'll have dozens of options for editing to fine-tune your image. Brightness, contrast, color balance, color temperature, tint, etc.. Highly controllable combinations of effects, frames and image editing sliders using a layering structure to help you create an unlimited number photo effects FX . Share your photos from Flickr and Facebook with one touch.
HDR Photo Download on iTunes
Fotomag
not is a photo editing application. For photo enthusiasts, Fotomag is an application that brings together over 150 of the best photo blogs organizing them into several categories, including: photographers, forums, digital editing, changes and news, information lighting, HDR photography and business news. Explore individual blogs or browse through a collage of blogs, where he writes down in implementing the latest posts from all blogs.
Fotomag Download on iTunes
Camera Plus
If you want an application
photo capture alternative to native iPhone , and free, Camera Plus is the best option. The camera has very good design, offering up to 5 times digital zoom on your iPhone 4 and 4s, dual cameras for both photos and videos, flash, tap to zoom, tap anywhere on the screen to take a picture, countdown timer for self portraits, and trimming. Share photos on Twitter, Facebook, Flickr or mail.
Camera Plus Download on iTunes