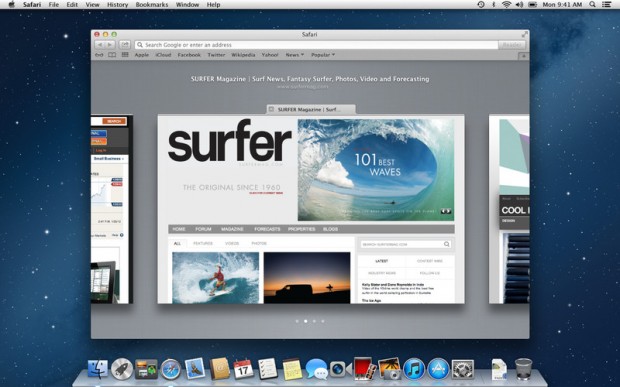 After much waiting, Mac users can now download OS X Mountain Lion . Version 10.8 of Apple's operating system comes with interesting news and is available in Mac App Store. Lion Like its predecessor, can only be purchased through the web.
The brand comes with several new software to highlight:
icloud dir="ltr">
New Posts app that replaces and integrates with iChat IMessage,
Notification Center,
Game Center,
Facebook Integration,
Dictation and voice to text conversion,
AirPlay, to "transmit" content to an Apple TV,
updates with the team suspended by PowerNap.
These are just some of the features that debuted in Mountain Lion. According to Apple, the operating system includes 200 news with respect to OS X 10.7, so it's impossible to list them all. With respect to technical requirements, to install 10.8 must have a computer with Lion or Snow Leopard (OS X 10.6.8), 2 GB of RAM and 8 GB of free disk space.
Upgrading to Mountain Lion costs only $ 19.99 . Those who have bought a Mac after June 11 qualify for a free copy of the operating system. To receive the free software have to join the program website Up to Date and complete the data required by Apple.
Download | OS X 10.8 Lion Mountain.