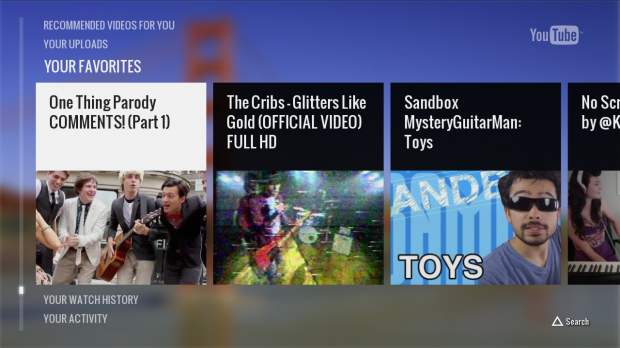 After much waiting YouTube launched its native application for PlayStation 3 . It's very good news because it clearly improves the user experience to see videos hosted on the web. So far the only official way to display Google clips portal was through the console's web browser, and the end result was not optimal.
The new app dramatically improves the playback of clips and includes several options already in versions for mobile devices. The first thing to mention is the inclusion of a simple interface, with the videos in separate blocks and with their thumbnails. In the merely functional worth noting
material support for HD
. YouTube for PlayStation 3 also allows you to log in user accounts. This makes it possible to view
subscriptions, uploads, playlists and videos tagged with "Like"
. The application lets you browse through different categories and includes a search box and autocomplete suggestions.
left"> The app offers the ability to "pair" mobile devices . With this option you can start playing a clip from any viewing gadget and continue through the console. In addition, those who use the YouTube Remote app for Android can use it to control the remote console from Sony.
If you want to download YouTube PlayStation 3 can do it for free from PlayStation Store. Via | Google.