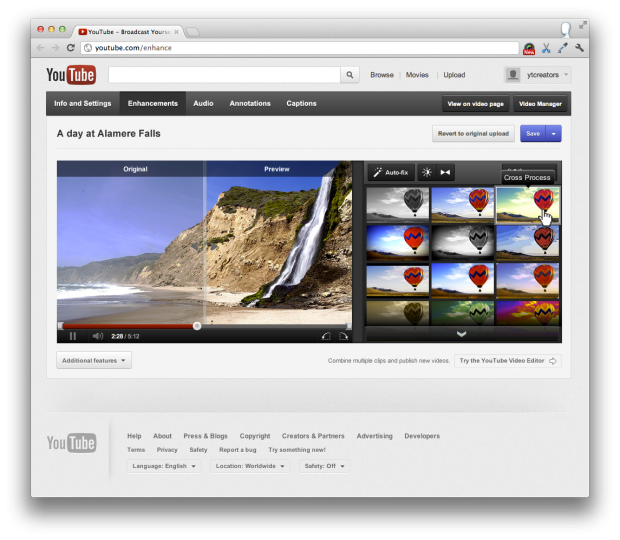 In September last year introduced its editor YouTube online videos. This great addition allowed millions of users modify their clips after upload to the site. The editor's desk was so successful that the service managers announced the addition of several new features.
From the editor
today show a tab called "improvements"
, where Internet find an interactive preview and real-time video editing. In addition, you can access a quick view of all available filters, as well as a graphical interface simplified and more intuitive. YouTube's blog indicated that the original video will be removed when applying the improvements. Users can continue editing or revert
until the clip reaches 10 000 views
. After this number will not be possible to modify the video, but will be able to save your original separately under a new name. From YouTube did not explain why closes the possibility of improvements to the videos after of 10 000 copies. Personally, it is a fact that did not know. However, the new tab "Improvements" has the potential to optimize the user experience to make changes post-climb. If you still can not visualize announced tools do not worry. The activation of the same
be held throughout the day
, so some users will have them available just from tomorrow.