computers and USB drives are increasing storage capacity, the use of CDs is plummeting. Many users have opted out completely and CDs digitize their content to make it available on a hard drive or flash drive, without worrying about loss or scratches.
discs with audio files are usually recorded and prevent further damage material recovery. For this reason, if you want to keep a digital copy, it's best to take advantage when the media are still in good condition. If you are Ubuntu users and never extracted the audio from a CD, then show them how.
class="alert
Note: For this test we used a computer with Ubuntu 12.10
For this task we need a very basic program called Sound Juicer . To install open the Terminal and entered the following command:
 sudo apt-get install sound-juicer 
is a lightweight software installs in seconds, so it's ideal for users with "patient zero." Once installed, insert the CD in the drive of the computer and hope that Sound Juicer recognize it.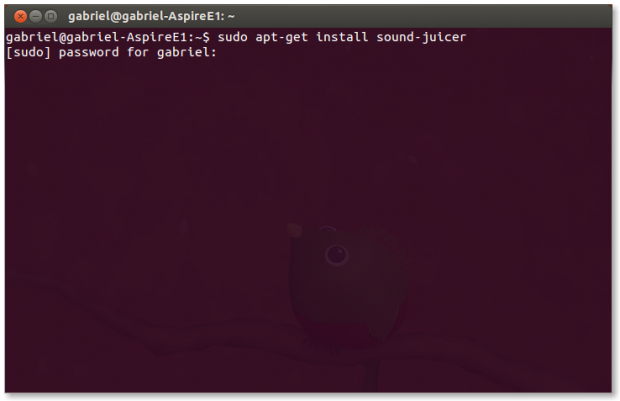 If the disc is ripping music files, the program download metadata from Music Brainz. If you are audios otherwise, just the brand with generic names (Track 1, Track 2, etc..). Users can modify this information directly from the interface of Sound Juicer and later sent to the database Music Brainz.
extract audios from a CD you need to dial the desired with a tick and press the "Extract" . A point in favor of the program is that it gives the option to play the tracks before storing it in the computer to check their integrity or quality.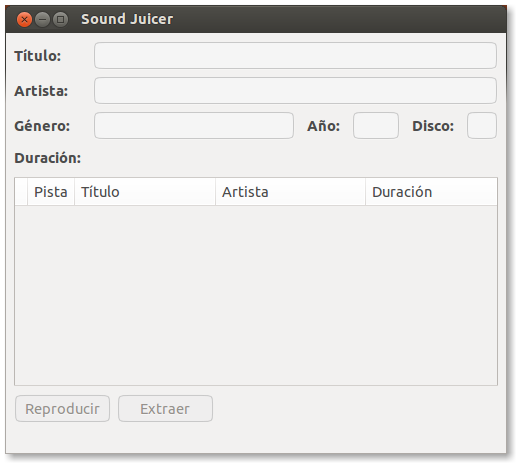 ripping process is very fast, but may take more or less depending on the output format and the duration of each audio. By default the files are saved automatically OGG Vorbis in the "Music" . To change these parameters have to enter in the preferences section of Sound Juicer.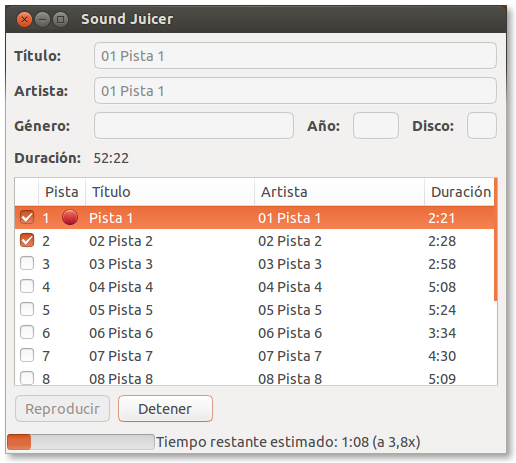 Besides choosing between compatible audio formats (MP3, MP4, FLAC and OGG Vorbis mentioned), the program allows you to modify the hierarchy of folders and data used for naming files.

Extract audio files in Ubuntu is very easy to hand Sound Juicer, so do not hesitate to give it a try. If you know other methods or programs to perform the same task, are invited to mention and recommend to other readers in the comments area.