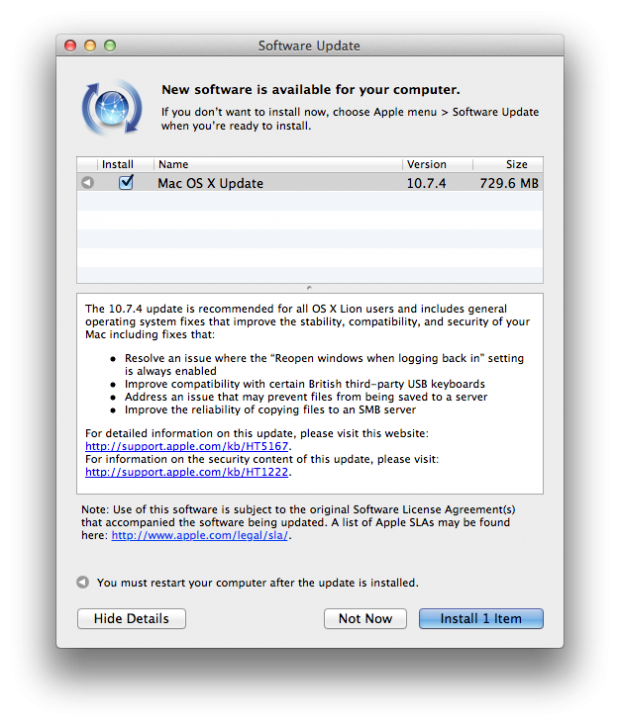 recently discovered a serious security flaw in FileVault, the program included by Apple in Mac OS X to encrypt files. The presence of a bug in the software was applied to the user passwords were stored in a text file, which could be accessed remotely.
Those affected by the problem were Users who have installed computers Lion in Snow Leopard, so seeing the seriousness of the matter decided to launch the Apple OS X 10.7.4. The new operating system upgrade has several repairs, including a patch for the bug in FileVault .
The update you can install directly from the operating system and weighs just under 730 MB. If your computers were affected by this problem do not hesitate to install the update and change the passwords used by the program affected.
One of the features of OS X 10.7.4 is the inclusion of Safari 5.1.6, version that includes several stability improvements. A few minutes later, Apple made available the 5.1.7 version of the browser, which includes new security features such as automatic deactivation of outdated editions of Adobe Flash Player.
is clear that the Users of Apple's operating system update will have a pretty busy day. As always, you are invited to tell their experiences after installing the above packages.
Track | Apple.