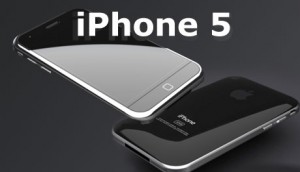 Every time are becoming more insistent rumors about the iPhone 5 of Apple . A few weeks ago I mentioned the possibility that the iPhone 5 is an ultra-thin smartphone of just 7 mm thick. Today we echo of a rumor launched by The Wall Street Journal says that Apple would have instructed its Asian suppliers larger screens for the next generation of its smartphone iPhone 5.
This decision suggests that the Cupertino company is trying to make your smartphone more attractive amid fierce competition with rival Samsung . South Korea, which became the world's largest maker of mobile phones in the first quarter, has recently introduced its new flagship, the Galaxy S III .
production these screens would begin next month is June, which measured at least 4 inches 3.5 inches compared to the last Smarpthone Apple iPhone 4S. It would be a screen with an increased surface area of ​​approximately 30 percent.
As expected, Apple has not confirmed or denied
this information, but if true, would change for the company's devices. Since its first iPhone in 2007, Apple has never changed the size of your iPhone screen has always been of 3.5 inches. Source | The Wall Street Jounal