If there is something that Apple has boasted, and with reason, is their ability to respond to viruses and malware. However, their platforms are not 100% invulnerable to attacks by third parties.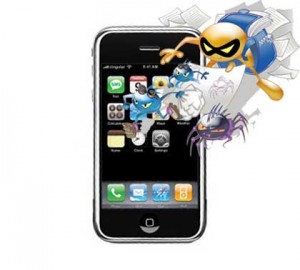 The iPhone, iPad and iPad Min i are entry doors for any kind of attacks. The amount of infected files circulating on the Internet through mobile devices is such that it is not only necessary but imperative to have a good antivirus to protect them.
surfing the Internet, we discovered six antivirus and security applications that may help protect you from attacks, as detailed below: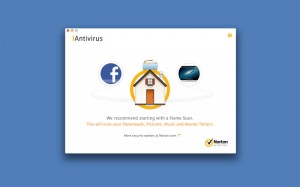 iAntivirus
Powered by Norton, iAntiVirus is a simple and powerful tool to protect scanner of the latest viruses. Watch all your photos, music and any other files on your device. Also, scan the wall of your Facebook to prevent any fraud, such as phishing.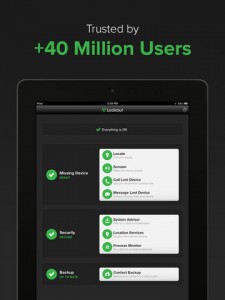 Lookout Mobile Security
not just an antivirus. Its functions include the ability to alert on unsafe or older versions of iOS and give notifications when connected to a WiFi network and save the location of the device before the battery runs out and track it if lost.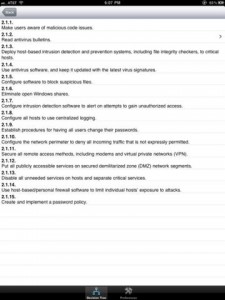 Anti-Virus Detective
This antivirus is very useful to defend iOS devices protect against viruses, malware and other vulnerabilities. Its interface is very comfortable and friendly, because when you apply application occurs several suspicious files, Anti-Virus Detective will provide a list of several useful links in order to know which are infected, and which not.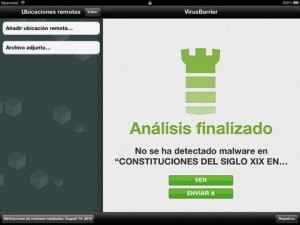 VirusBarrier
VirusBarrier is well known in the world of antivirus. In fact, there are versions for Mac, PC and now iOS. Manufacturer Intego, this application detects and eradicates threats before they can affect your iPhone or iPad. It is very popular and highly recommended.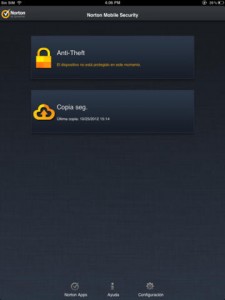 Norton Mobile Security
Popularity
speak, Norton is the one who gets the jackpot. It is a classic in the antivirus world, and for many years. The protection system includes storage analysis teams looking for possible dangerous files, remote detection of your device in case of loss, and the relationship of a backup to easily restore your contacts on mobile devices.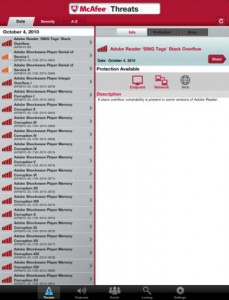 McAfee Global Threat
McAfee, another acquaintance, to scan our devices and make alerts in case of access to a suspicious website or download dangerous files. It also includes news and podcasts on the latest viruses and tips to avoid being attacked by another application.
As stated earlier, these are just six of many other applications dedicated to protecting your devices. If you want to know more options, visit Apple's website and download the one that best suits your needs. The important thing is to download one whose interface you like and most importantly, to safeguard against the maelstrom of computer hazards that circulate through the information superhighway.