closing WhatsApp 2012 again demonstrated its leadership among messaging platforms. On December 31 the service broke its own record and processed 18 billion messages a day , figure that eclipsed the mark of 10 billion messages you got in August.
Undoubtedly
was an impressive achievement for the company and revealed again popularity worldwide. Service managers were announced the news on his official Twitter account and said there were 11 billion messages sent and 7 billion texts received.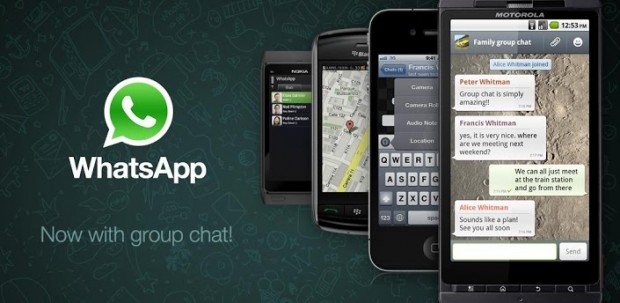 To clarify the difference between numbers had nothing to do with lost messages but with group chats . According to the official explanation sending one message to a group of 10 members representing a ratio of 1:10, Incoming outgoing.
Beyond the statistics, these numbers WhatsApp away some of the pressure that was generated with the birth of several competing services within the same genus. Also avoided the criticism generated after the discovery of some security flaws.
Before the holidays this year the developers adopted an interesting strategy WhatsApp for iPhone and distributed free of charge. The promotion was for a limited time but gave a major boost to its adoption among users of Apple's smartphone.
How
can grow WhatsApp? Is there a ceiling for this kind of instant messaging services? Entries are open to give us your opinion.
Track | WhatsApp (Twitter).