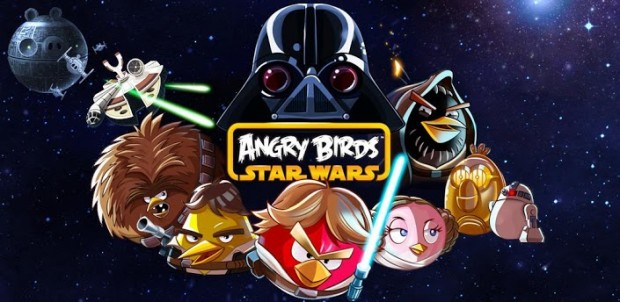 Good news for fans geeks video games and science fiction. After several weeks of waiting Rovio launched Angry Birds Star Wars , a new release of its popular franchise based on the saga of George Lucas film. The game was presented on multiple platforms: iPhone, iPad, Android, Mac, PC, Windows Phone and Windows 8.
The mechanics are basically the same as the view in previous installments of Angry Birds. The proposal combines elements of the original title and Space version, but the real attraction is the introduction of elements linked to
Star Wars
. As you know, both the Rebels and the Empire are represented by the stars of this proposal. On the side of the birds we see Luke Skywalker, Pricess Leia, Obi-Wan Kenobi, Han Solo and Chewbacca , while pigs representing Darth Vader and Stormtroopers. Depending on the character can take special skills or elements as
light sabers, lasers, guns or Force
. The game comes with four playable areas:
Tatooine Death Star , Endor and Path of the Jedi
. The latter consists of 40 levels of training with Jedi Master Yoda on Dagobah, to unlock the area has to be bought directly from the game. Angry Birds Star Wars also includes extra levels featuring R2-D2 and C-3PO. The game is great when it comes to designing scenery and soundtrack. Developers also got that application performance is much more fluid
, at least in the Android version. No doubt we are facing one of the best deliveries of Rovio, so do not hesitate to try it. download | iPhone | iPad | Android (Free) | Android (HD) | PC | Mac | Windows Phone.