The name is very similar, almost the same, but no. The previous version, currently still running, called BlackBerry App World . But change is not only in name but also in its graphical interface and functional.
id="more-31394″>
new app store will be launched on January 30, the date fixed for RIM to showcase new smartphones and looking to start a new stage in which he was seen heading give way to the Canadian company at the hands of Apple and Samsung.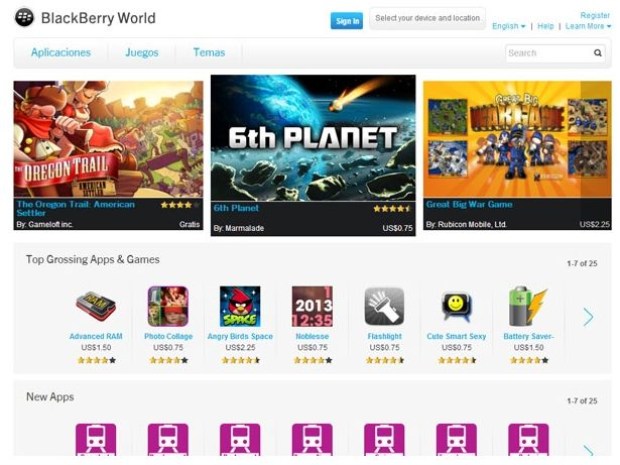 For now the new World BlackBerry format is available for viewing and the web, but the Canadian company said month-end users may PlayBook and smartphones to begin using their mobile devices.
RIM issued a statement about the new app store and how it will work: "When customers are working, find new ways to access information they require and need, and boost your productivity. It all starts in the home screen, where the sample carousel that is new and exciting "
Now both applications and games have their own channels where they can be downloaded and each will offer a wide range of categories, similar to what happens with Google Play Store.
addition, RIM will continue to improve its functionality with social networking in order to target the young audience. With the new app store you will be able to share the applications you download through BlackBerry Messenger, Facebook and Twitter.
Beyond this, the important thing is that RIM decided to change the style of your apps, directing them to a younger audience because the failure of these was one of the reasons why the Canadian market lost ground .
Source: Gizmodo