What are the biggest companies in the world?, do they have a higher incidence in most parts of the world? The company Interbrand has developed a ranking of the best companies year , where there are a total of 100 marks, and taking into account three basic premises: the financial performance of brand products, the role of this in the purchase decision by consumers, and the strength of the mark on the world market. What is interesting from the point of view of all the geeks, is that among the top ten, six marks property technology sector .
The most valued brand could not be other than Coca-Cola, present in virtually every bar and every restaurant, bar or tavern in the world, Coca-Cola is the company with greater consideration of the world, valued at 71.861 million dollars. In second place is IBM , with a value of 69.905 million dollars and this, moreover, for all the world's computers.
Microsoft
is the third in the ranking, valued at 59.087 million dollars, followed by the big G,
Google
, which is the fourth world record. Its value amounts to 55.317 million dollars and its limit seems to be endless.
General Electric
and WIN McDonald's occupy the fifth and sixth position in this ranking with a company valuation as 42,808 and 35.593 million dollars respectively. At number seven of this particular list is
Intel
, with a score of 35.217 million dollars.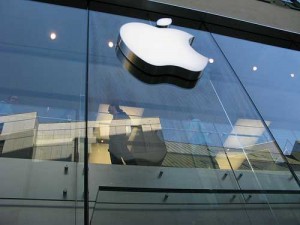 At this point, the number 7, the ranking has not changed any position with regard to last year. The number 8 has been the developments in this regard, and this post is now held
Apple
. The company founded by Steve Jobs has slipped into eighth place overtaking Nokia (who in 2010 had this position) has happened to number 14 of the best brands of the year. And the meteoric rise is even if we consider that Apple
occupied in 2010 at # 17
of this ranking. Its value is now 33.492 million dollars.
the latest top ten positions in the factory we
Disney
, valued at 29.018 million dollars, and
Hewlett-Packard
(HP) with a value of 28.479 million.
The implication of this list is that technology companies are becoming more prevalent in society and its value going up year after year. We have to ask what Google and Apple are set in a years time, although, on second thought, anyone can oust Coca-Cola as the largest world
Source: Interbrand