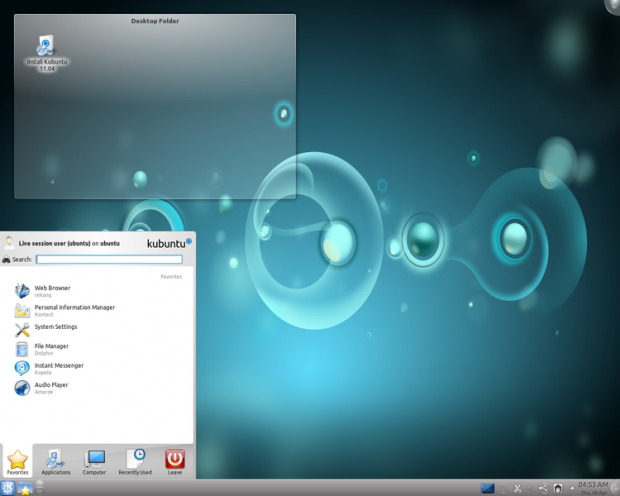 As many know, Ubuntu is one of the distributions Linux has gained popularity over the years. However it is the only platform developed by Canonical since there are a few variants have also sponsored by the company, such as Xubuntu, Edubuntu, Kubuntu and Lubuntu, among others.
Just talk in Kubuntu this occasion. The version of Ubuntu that uses KDE as desktop environment
no longer receive financial support from Canonical
. The measure was announced by Jonathan Riddle, one of the main driving forces behind the development of Kubuntu. Funding cuts will occur after the release of version 4.12, when Precise Canonical Pangolin is officially no longer pay for the development of Kubuntu. What prompted this decision? The little success "commercial" platform within the Linux community. While the variant of Ubuntu with KDE has a very important user community, the distro did not get an outstanding success.
"is a rational business decision. Kubuntu was not a successful business after 7 years of trying, and it is unrealistic to expect to continue relying on economic resources "
, said Riddle by post. As expected, the reactions Canonical's decision was not good. For many members of the Linux community, the signing of Mark Shuttleworth too much emphasis on the commercial benefits of Ubuntu and forgets users. But the truth is that now the future of Kubuntu
is uncertain
; hopefully emerge a benefactor to help keep it afloat. Road | Jonathan Riddle | H-Online.