Keep
Google was released a few weeks ago with objectives quite clear: Allow users to create, edit and synchronize notes across the web. The Web version of the platform was the first to appear, accompanied by an app for smartphones and tablets with Android 4.0 or higher.
Google
far presented no desktop client to Keep, although released an interesting application for Chrome . The utility does not offer extra features but is a good resource to manage the service easily, without relying on the Web version that resides in Google Drive.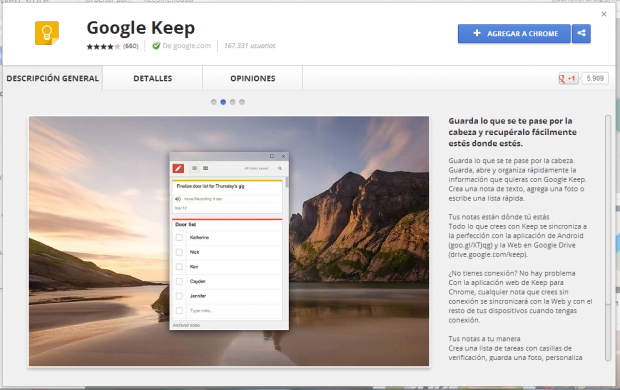 Keep
for Google Chrome is available for several days but has less than 170 thousand users a pretty poor number for a product of the company's Mountain View. Surely this is because the application is available in Chrome Web Store but not accessible from the browser .
enter shop browser and enter "google keep" (without quotes) in the search engine will not appear in the results.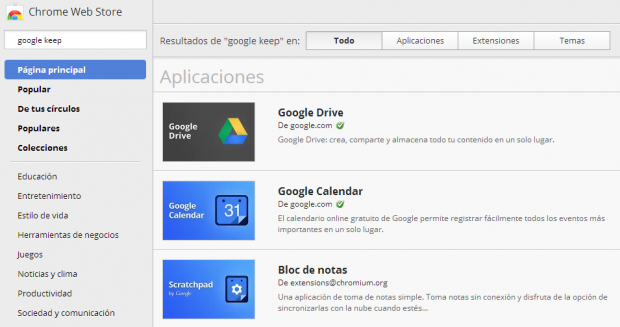 To install Google
Keep in Chrome is necessary to have the direct link to the application. Once there simply click the button "Add to Chrome" and wait for it to complete the installation.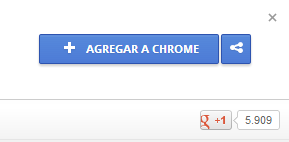 A click on the Google icon Keep (which appears when you open a new tab in your browser) is sufficient to open the application, which runs in a separate window . As created or edited notes are synchronized in the cloud, it is mandatory to log in with a Google account.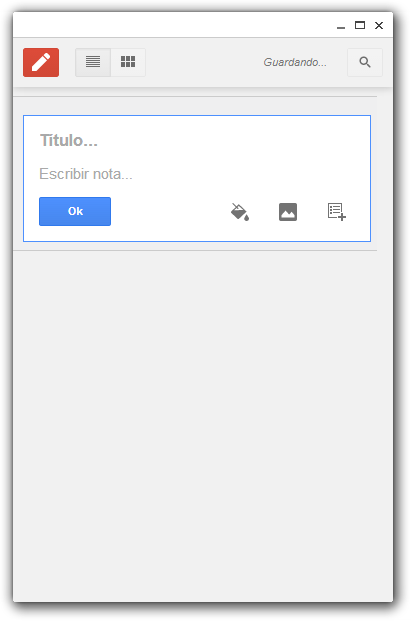 Keep
for Google Chrome can create plain text notes or lists, links and images added . In addition, all tickets are identifiable with colors to make it easier to sort and recognize. Needless to say that the client can edit notes created from the app or the web version and annotate even without an Internet connection.
Best of the application for the Google browser is works on both Windows and Linux distributions and Mac OS X . If you want to open without entering first Keep Chrome can create shortcuts on the desktop, the application menu or the taskbar.
Maybe not the most complete alternative to synchronize notes, but it works well and is cross-platform, so it deserves a chance. What features or characteristics believe that Google should add? Comments are open to your contributions.
Download | Google Keep (Chrome).