While video games for major consoles are increasingly produced and detailed love for the classics never die . We who live our childhood between the 80 and 90 keep a very special affection for certain games and consoles household. A good way to relive the memories of entire afternoons watching television changing cartridges is through an emulator.
Experience is not the same but can reconnect with characters and situations that were in the shadow of technological advance. Luckily no longer rely on a computer to emulate our favorite games, because we can do it directly from a phone or Android tablet. In the web found several emulators for Google's mobile OS but personal taste is the best RetroArch .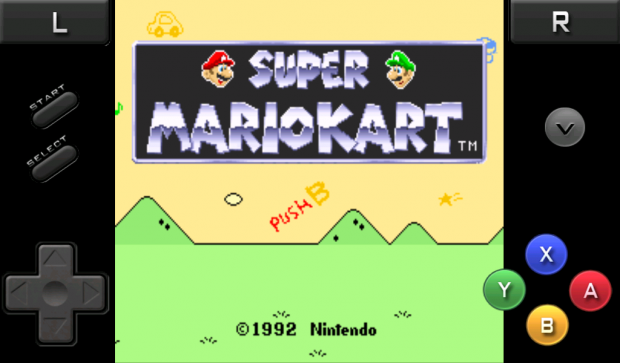 The problem with most emulators is that they are limited to a single console, the remainder in practicality. RetroArch is an "engine emulators" , which means that agglomeration technology to simulate different systems without additional facilities. When you run the application displays a list of compatible consoles for emulation. Users have to choose which one you want, load the ROMs of video games and ready.
Clarification: Like other emulators, games RetroArch not included. Users have to search for them online and save them in the directory manually executed. One of the most extensive catalogs ROMs is on CoolROM, although not the only one.
RetroArch
can emulate the following consoles and pocket: NES, Super Nintendo, GameBoy, GameBoy Color, GameBoy Advance, Virtual Boy, WonderSwan, Sega CD, Sega Genesis, Master System, Neo Geo Pocket and PlayStation 1. The Android app also allows you to enjoy the Doom saga PrBoom's hand.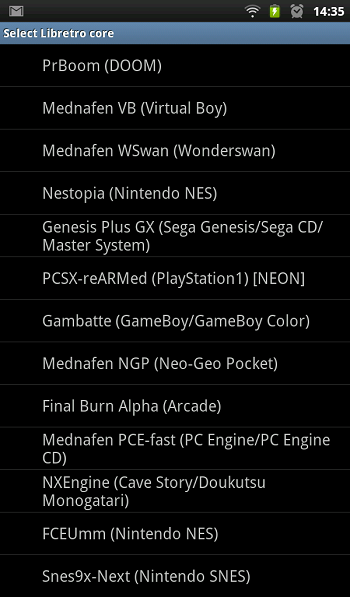 emulation games consoles and is very well made, although there are still a few points to improve. RetroArch shows the controls on the touch screen, but the response varies thereof emulated console at the time. A point in favor of the application is that supports connection to external controls via Bluetooth or a USB port.
RetroArch settings section allows you to modify the destination folder for ROMs, as well as a wide variety of options system, audio, video and input mode . The app also includes a PDF guide and a help section that explains how some features of emulators, otherwise know English can use an online translator or ask a friend to help them understand the documentation.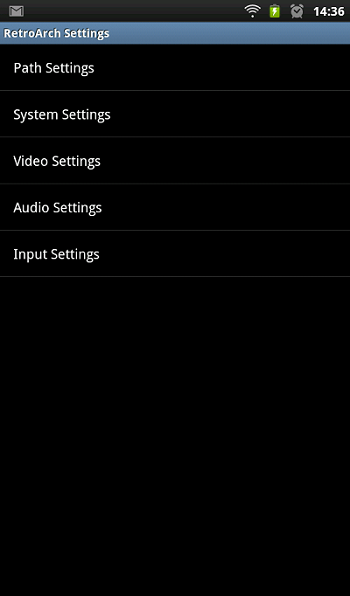 want to emulate their favorite childhood game on any smartphone or tablet with Android 2.3 or higher, do not hesitate to try RetroArch. Application is completely free and without ads . If installed invite to tell her story in the comments and recommend other emulators for mobile.
Download | RetroArch.