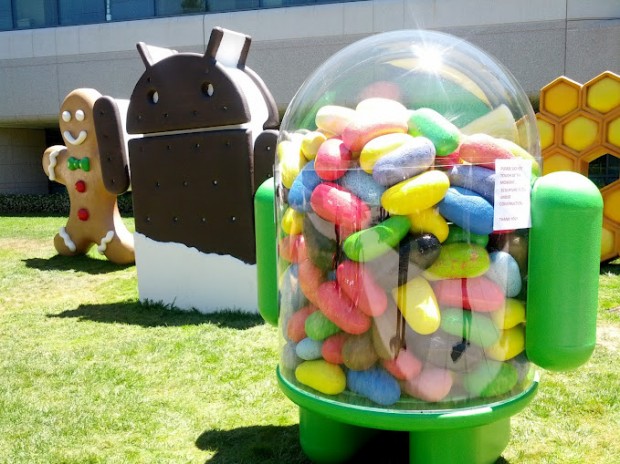 If missing some confirmation of what we will see this afternoon on the first day of Google I / O, the employees of the California firm "planted" the statue that symbolizes Android Jelly Bean Googleplex's garden. The new version of mobile operating system will be one of the main protagonists of the conference to be held in San Francisco.
The actual details of the software are scarce. It was long rumored to be the edition 5.0, but since the advent of the alleged Nexus tablet has been mentioned as Android 4.1. Whatever the case, developments will be unveiled in less than 8 hours.
What many wonder what will special Jelly Bean . Few months have passed since the official launch of Android Ice Cream Sandwich, and it's hard to imagine that the developers have implemented major changes. But any speculation is made from here will not be of much help.
reports circulating on the web indicate that Android 4.1 will debut in the tablet Nexus manufactured by Asus . According to the specs leaked days before the unit will present 7-inch display, storage of 8 or 16 GB, 1 GB of RAM and quad core processor NVIDIA Tegra 3, among other features.
If you want to follow the event can view live streaming from the official website of Google I / O 2012. You will find the conference schedule and find real time information announcements made by the executives.