Lately, we talked a lot about tools to create screencasts. There are several free programs that serve to capture screen activity with video, still and OCAM RecordMyDesktop our favorite Linux distributions and Windows, respectively.
While screencasts that are associated with video clips, there are alternative methods. For example, we can capture what happens in a sector of our screen with an animated GIF format . You only need a program called GifCam , which is simple and easy to use.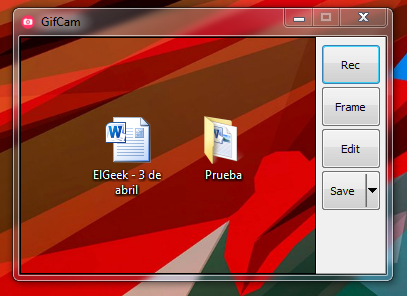 internalize
Before the program can analyze the benefits of a screencast in GIF. First of all, the files weigh less and not waste time uploading them to sites like YouTube or Vimeo (which take a long time if we have a good connection). We can also upload Imgur seconds without creating a user account, or share it directly with friends or followers on Tumblr and Google+.
The most interesting
GifCam is that does the hard work for us . The program records what happens on screen and automatically creates the GIF file. It is also a portable tool and can carry on a USB stick.
By downloading and running
GifCam we find a simple interface consisting of the capture area and control buttons. To choose the display segment recording only have to resize the window by dragging from one of the corners. After press "Rec" to start the screencast and "Stop" to stop it.
To save the file
use button "Save" , which in turn includes a menu of options. From there we can choose how to save the GIF or starting a new one in the event that the result does not convince us.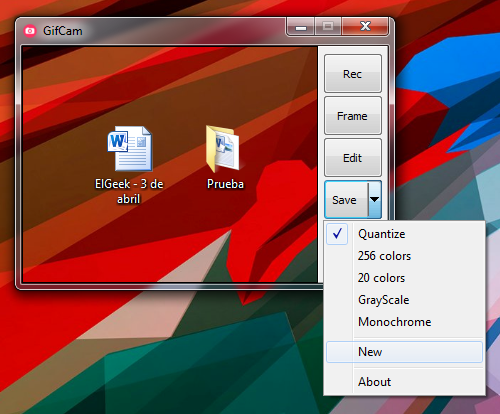 While
mode easier and more practical to use GifCam is automatic, we also have the ability to generate the animations manually . Button "Frame" allows us to capture the action frame by frame and modify it from section "Edit" . This method requires much more work but it is a good alternative for those who prefer more elaborate craft GIF files.
GifCam The truth is that it does a very good job. Then I leave a small GIF created while on this note.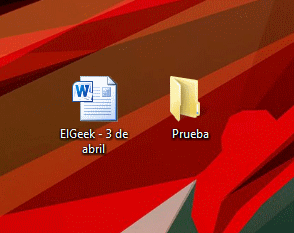 do not think the screencasts in GIF ever replace traditional video format for reasons ranging from lack of audio to the infeasibility to record details. Anyway specific activities are used to capture a sector of the screen.
GifCam
supports Windows XP, Vista, 7 and 8 . If they prove the welcome to leave your opinion in the comments section.
Download | GifCam.