Delete files by a computer error is a situation almost everyday and we all went at least once. For some reason we send documents to the Recycle Bin and restore them when we wanted and had removed the equipment. The traditional erasing method removes Windows not completely disk files , at least to rewrite the space occupied by them.
For this reason it is possible to recover most deleted files using special software. There are many applications that are dedicated to find and restore any deleted folder or document. Anyway we should clarify that the more time that passes between the removal of the file and the recovery attempt, the lower the chance of success. But they say that hope is the last thing to go, so worth having on hand some of these utilities.
Recuva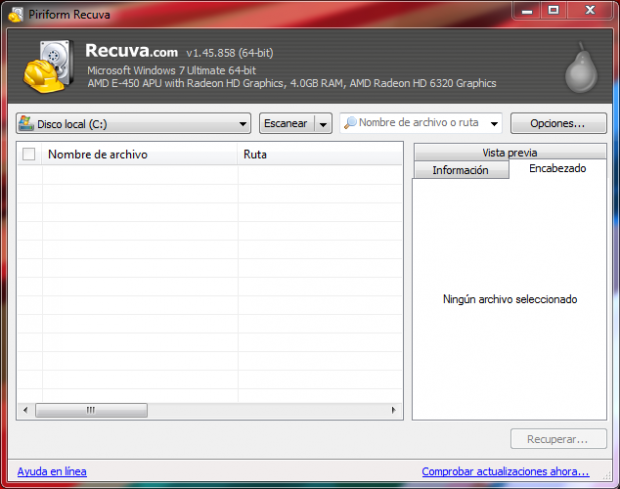 Probably the most popular and recommended for Windows. It's from the creators of CCleaner and Defraggler, ensuring a quality product. The application is very easy to use and has a section of advanced options that deepen file search. A point in favor of Recuva is that when you start a wizard that simplifies the steps, ideal for novice users or fearful .
The software includes a fast scanning method and another slow. The second takes a while to complete but it is more complete and deeper. Thanks to the advanced options can recover hidden files and directories stored on damaged or formatted disks.
find files to restore must select from the list in the main window, click "Lost" and choose a destination folder. We recommend choosing a directory that is not in the same storage unit that the deleted file , because otherwise you may see errors during recovery.
Download | Recuva.
UndeleteMyFiles Pro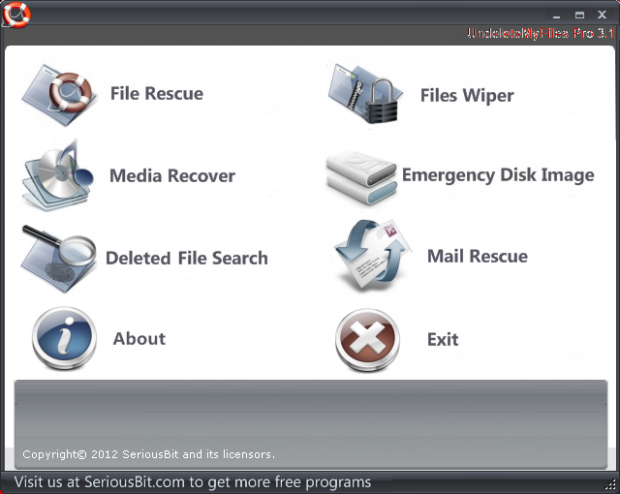 Another free tool with an interesting set of options. It emphasizes ease of use, as the program modes are available in the main window. To scan the disk for deleted files all have to click on the "File Rescue" .
The procedure is similar to Recuva: Once the documents are found to select a destination folder for restoration, preferably in an external storage unit. One of the strengths of UndeleteMyFiles Pro is section "Delete File Search" can find deleted files following different patterns: format, weight, location and attributes .
Thus
files are found more easily and not have to search manually on the general list. The software also includes a utility for securely deleting files (without possibility of recovery) and support to recover e-mails on desktop clients and multimedia material.
Download | UndeleteMyFiles Pro
FreeUndelete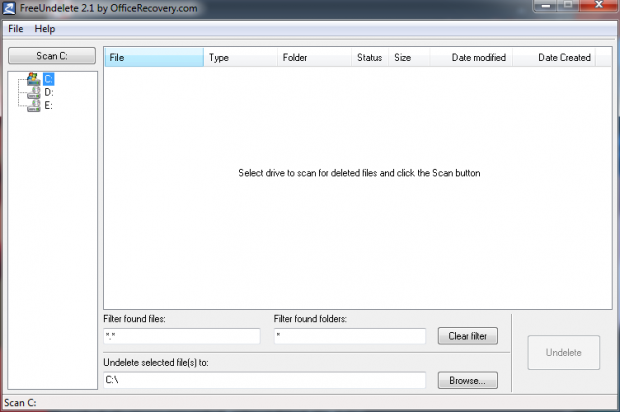 is one of the simplest applications to recover accidentally deleted files. It is the most complete in terms of features but that does not mean it is bad at his job. Highlights FreeUndelete is going straight to the point . Users can choose to scan the disk and restore documents from "Undelete" .
main window allows you to filter folders or files found and select the target folder for the recovered. It should also be noted that the installer gives you the option to start FreeUndelete so portable if it is not possible to install it on the computer.
Download | FreeUndelete.
Any of these three tools promises a phenomenal performance. If removed documents from your hard drives, USB sticks or SD cards, do not hesitate to try them. As always can recommend your favorite in the comments.