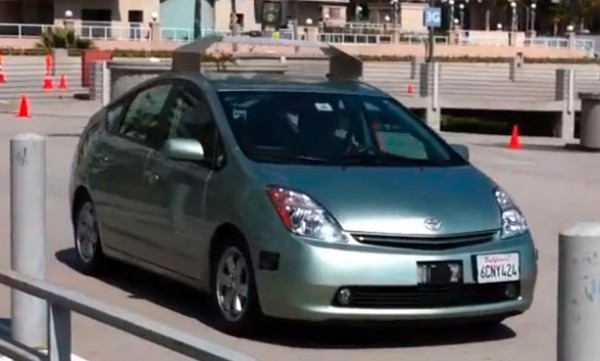 One of the most ambitious projects is not tied to Google search engines, to smart phones, tablets or electronic services in the cloud. No. Mountain View are devoted to the development of a number of cars that drive themselves .
The project itself is not new (the first tests were in 2008), but now we can afford to see from inside how these vehicles . Recently the people of the Great G conducted a series of tests to demonstrate how the cars, and the truth that the method of operation is incredible .
id="more-14275″>
used cars are Toyota Prius (hybrid) developed specifically for the purpose of Google
. At first glance, have a similar design to the production cars, except the large cylinder that carries on the roof
and functions as "eye"
. Through this device the car go for where to go.
The fact that the work done by the Mountain View is fantastic. And what is most striking is the capacity in which the car can recognize the path to avoid obstacles . In this case the vehicle he manages well enough to take a tour around plastic cones without drawbacks.
But what really striking is that Google carts can maneuver well on medium speed / high
. This is an interesting quality, especially if you have that hybrid cars do not travel at excessive speeds, which is very interesting because the computer
handling the car would be smart enough to forget about the need for a human driver
.
Then the demonstration videos. second camera on board is the best .
Click here for video
Click here for video
Source: AOL Autos.