Google is a company that does not skimp when it comes to changing the interface of their services, especially YouTube. The video portal presented a total redesign with a strong emphasis on subscription channels and topics. In addition, the aesthetics of the page was aligned with that of its major mobile applications.
YouTube revamped interface is simple, fast and attractive. The service charge also introduced a new guide that provides easier access to subscribed channels and corresponding content. This panel is displayed on the left side and is accessible at all times, even when playing a video.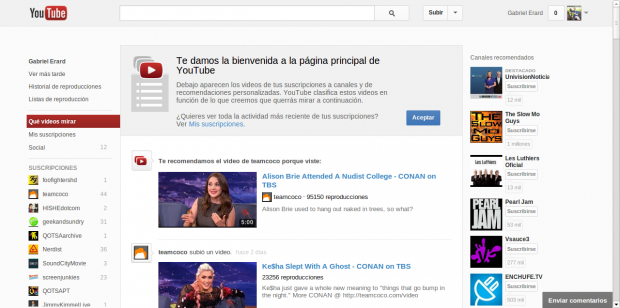 player was modified and located nearer the upper edge of the screen. On the right are the playlists or related videos, depending on the channel. Traditional elements descriptions, social tools and comments remain below the video.
YouTube redesign is attractive and puts much of the focus on the content. The complaints from some users never fail, but adapting to the new features of the site always takes time. In my case I liked the inclusion of the Guide on page video playback, it allows enter other channels with a click and without relying on the home page.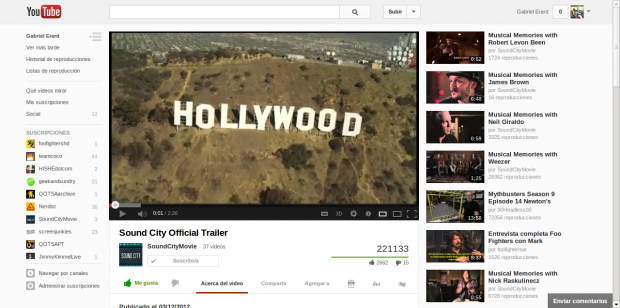 This section summarizes the most important changes applied to the video portal. As always can discuss and comment on the positives or negatives of the new interface.