Excess is dangerous in any of all the practices that we undertake. Even in games . Chen Rong-yu, a young Chinese man aged 23, was killed during a marathon game " League of Legends ", called "Fantasy World: League of Legends". This online game for PC is very popular among fans of the genre called MOBA (for its acronym in English: Multiplayer Online Battle Arena ), and level of addiction is very large. Chen Rong-yu, in particular, played until the last breath of his life until a heart attack left him unable to do the last click and probably not finish the game.
Young, the Taipei City, arrived at the local video game on Tuesday afternoon and was playing 23 hours straight when he was found slumped over the keyboard and with his hand on the mouse. The local employees were alarmed when they saw him several hours in the same position, and tried desperarlo, thinking him asleep, but soon realized that the young man was not breathing and alerted police. During the 23 hours in which Chen Rong-yu played League of Legends, just got up to go to the bathroom and did not eat or drink anything. It is quite common and this type of unfortunate events
gamblers game
. In July last year, another young man, Chris Staniforth, died in the UK by a blood clot occurred after a marathon day game similar to that which has claimed the lives of young Chinese.
Event This makes us wonder how far the technology can achieve evadamos us from reality and to discard our own world for a virtual. Play video games, but always without excess , and go take a pleasant stroll after several hours of entertainment electronics.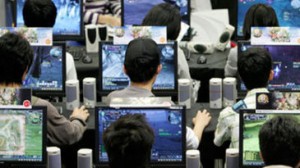 Source: "The Mirror"