Scan documents is a very simple task, because in a matter of seconds you can create copies of any papers to be stored on computers, cloud services and other means. Until a couple of years such tasks could be performed only with scanners or multifunction printers, but now also be used smartphones and tablets .
Get a digital copy of any document using an Android phone is easy. There are many applications that scan items using the device's camera and save the resulting file in PDF format. Here we show two of the easiest methods and practical, they are our favorites because they involve two popular platforms: Google Drive and Evernote .
Google Drive
Google
Drive app for Android is ideal for those who wish to scan documents to be stored automatically in the cloud. The first step is to enter the folder where you saved the file and choose "New" in the dropdown menu.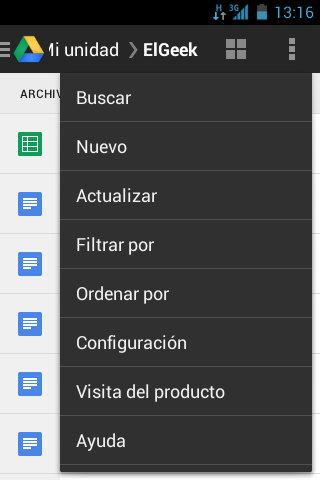 When the new window appears on screen you have to choose "Scan" .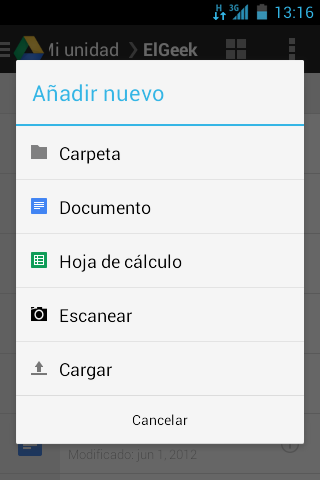 After focus just have to document and take a picture . In this case we use a piece written in pen but also works with prints.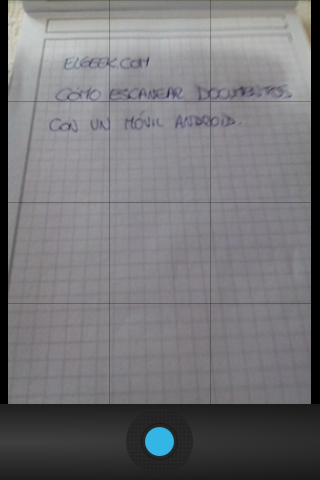 Google Drive
scans the file and displays a preview. If everything is in order you just have to accept the app capture and automatically uploads it to the cloud as a PDF .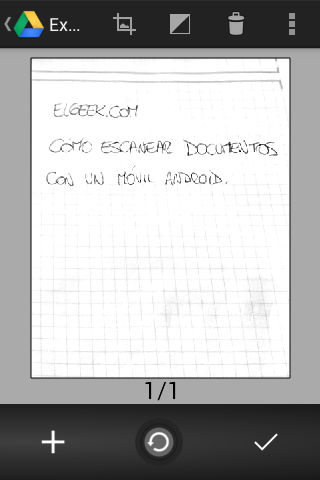 Once saved, the file can be opened and shared both the app and via the web or desktop versions.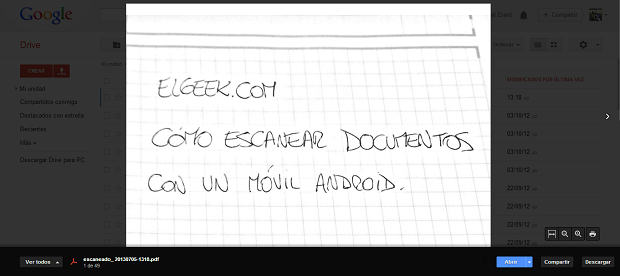 Download | Google Drive for Android.
Evernote
In this case we have a process similar to that used in Google Drive. The Evernote mobile apps include a feature called "House of page" , which aims to digitize physical notes. The option was designed for use with the Smart Notebook Evernote created by Moleskine, but it works well on any type of paper.
scan documents just open Evernote for Android and enter the camera.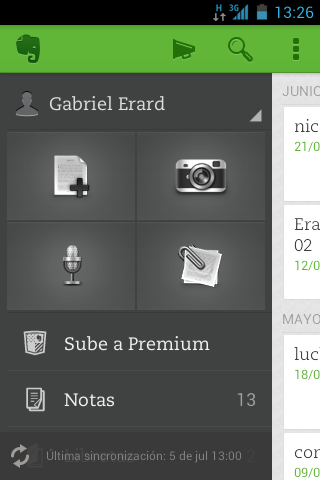 mode "Camera Page" is activated from the interface with the small icon precisely one page.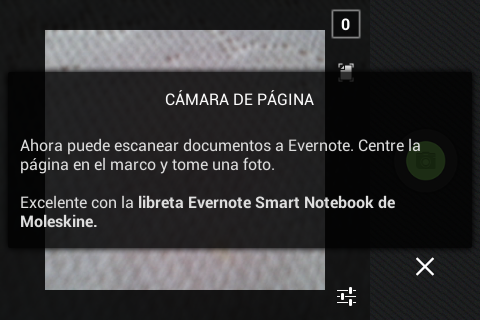 then simply take a photo of the note and the app does the rest. Evernote eliminates shadows , change the contrast to highlight the content and attach the image to a new note. From the app you can choose the destination book, title, tags and other elements.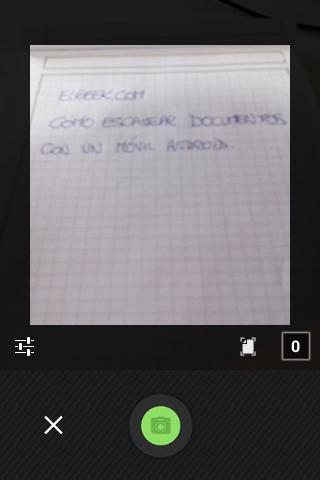 Once synchronized, the digitized version is accessible from other mobile apps, desktop clients and Web Evernote.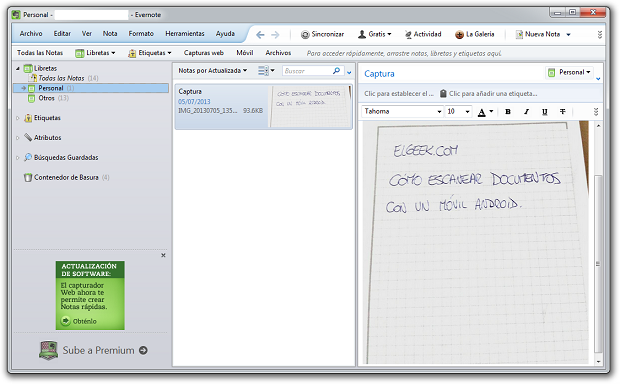 Download | Evernote for Android.