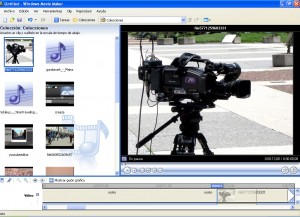 Movie Maker is a Microsoft program that often gives headaches to video editors. While it is intuitive and comes bundled free operating systems with Windows Essentials suite , soon discovered its limitations when you want to do a professional job.
Some typical problems
of which are users often complain that the program to crash repeatedly while editing, the limited range of effects and transitions, or the view of the timeline to sometimes be very confusing when mixed handle a lot of clips (which is what usually happens in very complicated assemblies). The latest versions have improved somewhat, though it remains a very limited software.
Ideally
learn to use programs like Adobe Premiere Professional (Windows) or Final Cut (Mac), which are infinitely better, although this is not always possible because they are paid programs or because they require more know- advanced video editing . Should use these to make a serious and completely forget the 5 publishers that we present here.
However, if what you want is to videos online quickly and without too much effort, there are a number of alternatives to Movie Maker , far more basic and giving fewer problems, some aimed primarily at users without mounting and editing skills. According to what our goals are , maybe they can be more comfortable in certain cases.
1. Youtube editor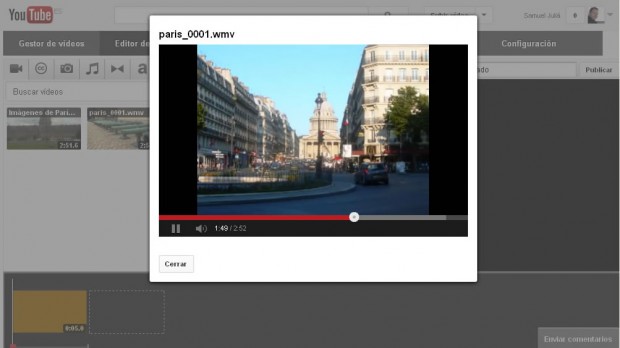 is a program with a very simple interface, its timeline is clear and orderly. We access from our Youtube account and allows us to edit videos you've already uploaded . The platform also offers us some pictures Creative Commons that can be used for assemblies, but are just a few examples. Transitions that allows us to do very little: cast, color fades, blurs, sweeps and some geometric shapes (heart, circle, star, diamond, etc..). In this sense provides less likely than Movie Maker (which can also be installed effects), but can be used to correct minor errors or if you've already done most of the work. The advantage is that allows quickly publish on YouTube in the appropriate format.
Link: Youtube editor
2. Video Tool Box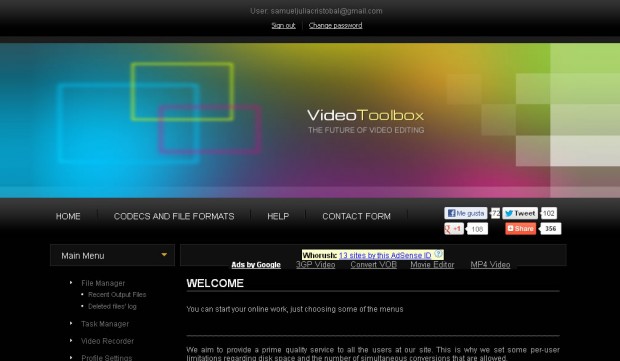 It
uncomfortable when import videos, but has a special feature you can connect directly with your webcam and microphone to add your files on the go. Also lets you export your movie in a variety of formats : from AVI to MPEG, to FLV, MOV, WMV and others. The only downside is that the design of the website is unattractive and a bit confusing at first. It can be very useful if you do the videos on the go and want to add an audio or a picture by erecting .
Link: Video Toolbox
3. Magisto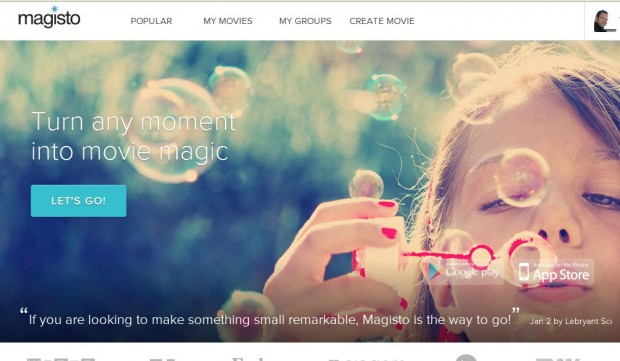 is even more basic than the others and can be used from the Youtube channel. Once you're inside, is based on three actions: select video, add a title and put your music list . It is designed especially for mobile users to record a video and images at the moment and want to quickly share them on social networks with some arrangements.
Unlike
Movie Maker does not allow videos with images , or entertain with mounting details. It does everything automatically, which can be helpful for those who will not spend much time editing, but obviously does wonders.
Link: Magisto
4. Pixorial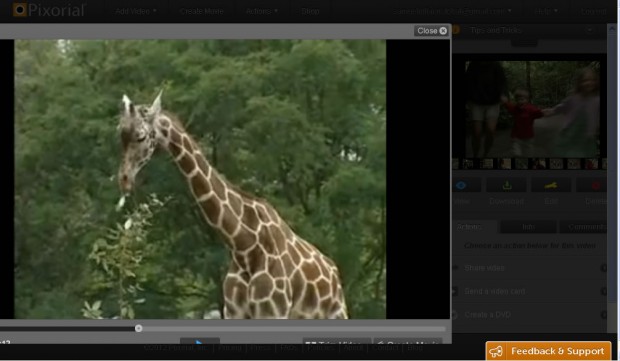 gives us a simple and elegant interface. Like the Video Tool Box, lets you record from the webcam and add it to your edit. It has a system of folders that allow you to sort the clips, which helps you to sort videos. Once you register, it is much more comfortable than Movie Maker, you do it all online and no crashes so often.
You can trim the clips and give some effects to images such as rotation. The only downside is that the free version only lets you record up to 7GB files .
Link: Pixorial
5. Creaza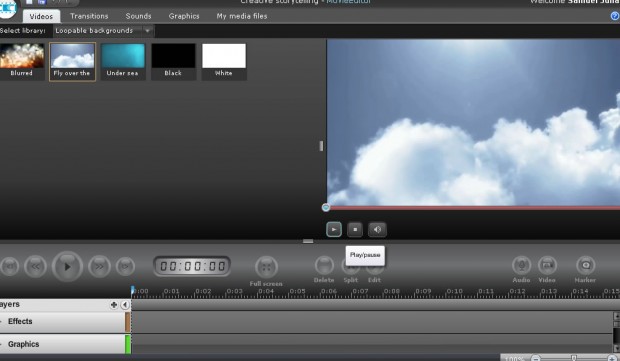 who are very used to Movie Maker will see that this interface is perhaps just as intuitive and easy to use. We have a well-defined time scale, we can cut the images as desired and the effects of image and sound are all separated so that it can be clearly seen. Also serve as color grade has a section tools to create comics very original. Includes various images of manga, cartoons and other graphics to create them.
paste is noteworthy that only offers few transitions (swept up, down, right and left), but also other fade effect that can be very useful.
Link: Creaza