inclusion in Android 4.1, Google Now became a very interesting tool in smartphones and tablets. The virtual assistant included in Google Search for iOS and Android offers many interesting possibilities, from weather and traffic reports up event reminders, flight information, news, etc..
Among the configurable aspects of Google Now there is the ability to block the use of offensive words . The option comes enabled by default but can be disabled or reactivate it again, if for some reason you need to change the behavior of that function then show them how. It is very easy and consumes virtually no time.
The first thing to do is open Google Now and enter in paragraph "Settings" .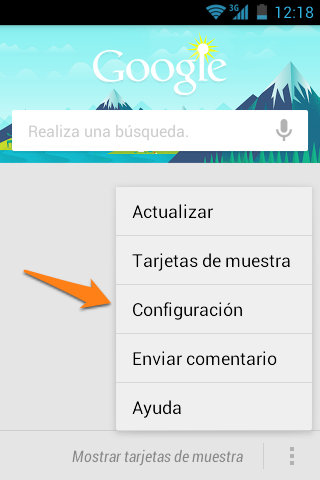 Once there
must be entered in paragraph "Voice" .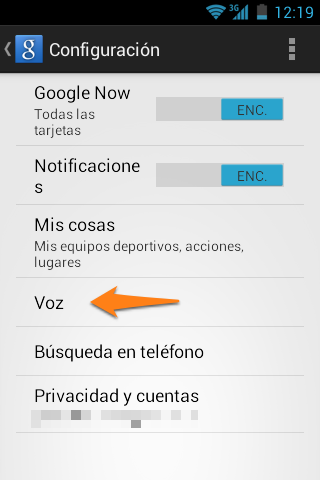 Within this section you will find the "Block offensive words" . To enable or disable just check or uncheck the box that appears to the right .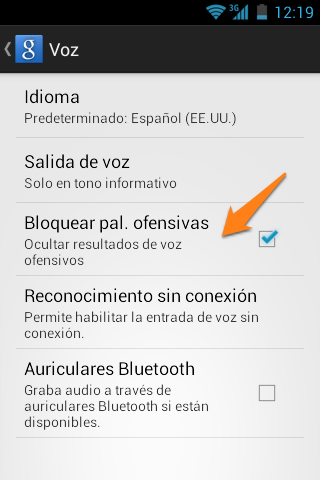 logic is recommended that the lock remains on at all times, because in this way if the wizard detects voice results with inappropriate words and automatically hidden. It is a good resource when children are around, especially now that they have earlier access to mobile devices and other technology.
see the process is really simple and takes almost no time . If you know more tips to modify the behavior of Google Now we invite you to count them in the comments section. They can also take the opportunity to tell us what they think of Google virtual assistant and what are the practical uses that believe has.
are still not aware with Google Now and the possibilities it offers, more information can be found via the official site.