The Google Chrome Store is an online marketplace where you can find a variety of extensions, themes and applications designed to maximize the experience of the Google Chrome browser. In this installment, we will show the characteristics of five applications useful for teaching those who are part of the academic world, ie, teachers, students and other collaborators.
My Study Life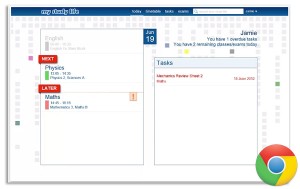 planner for students and teachers that make the task of the study in a more easy and enjoyable. The application stores your student activity in the cloud, which will be available to you wherever you are. Also, allows better organize your work, daily activities and schedule your assessment dates.
Planetarium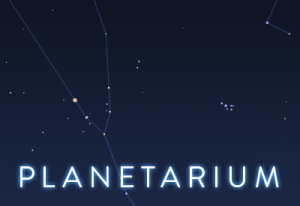 This application shows users more than 1,500 stars. It also lets you set the time to see the sky from anywhere on the planet.
3D Solar System Web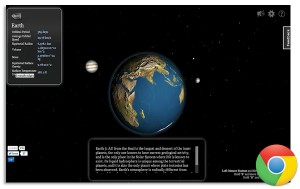 is an application that emulates a three-dimensional solar system, which is very easy to know the approximate location of the planets at different times. Additionally, Systema Solar 3D site provides information about the planets.
Wilingua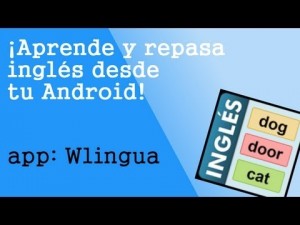 English course is a virtual, composed of various modules like grammar and phonics lessons and vocabulary exercises, grammar, video and readings. Basic mode is free, but users can try the premium version for 30 days and then buy it.
Type Scout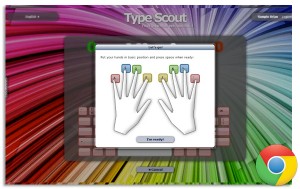 Test your typing skills with this application. If you feel that you still lack speed, Type Scout teaches you how to improve through very didactic games.
There are many additional educational applications for aid in the Google Chrome Store. Click here, go to the left column, press the tab "education" and explore those that interest you. There is nothing better than learning fun, right?