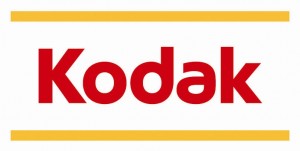 Recently we told you that Kodak is a one step from bankruptcy, which is why the U.S. company launched a crusade to raise money by any method possible. Last week the company filed suit against Apple and HTC in the International Trade Commission and WIN now legal team pointed it at Samsung .
According to a press release New Yorkers filed a federal lawsuit alleging the South Korean corporation that several of your devices (smart phones and tablets)
violated five of its patents on digital images
. Kodak evidently are willing to take any action to avoid bankruptcy. As reported by the U.S. company patents involved in the lawsuit include several technologies to capture and transmit images (from the email sent to transfer via cellular networks). For now do not know what Samsung devices would have breached the techniques reported by Kodak. It is ironic that the maximum photo icon had to "downgrade" to fight for patents on digital photos to escape bankruptcy. For many years, Kodak
scorned digital photography business
saying that the public would never abandon the printed images, and now I can do more than eat his own words. So far no more news was reported on the issue but when more news on the situation of Kodak, and their claims to the technology giants most successful moment will keep you updated.
Track | Engadget.