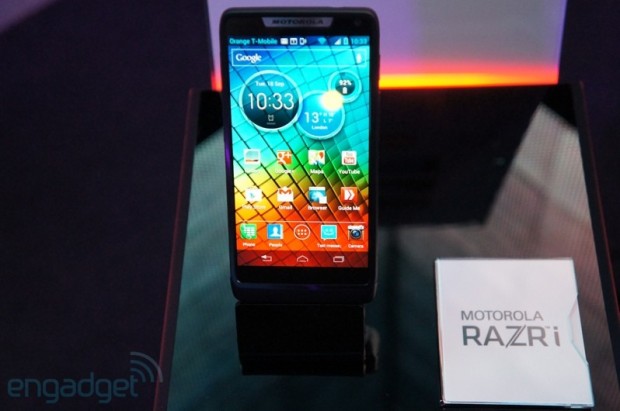 The family of smartphones RAZR was renewed earlier this month, but Motorola Mobility added a new member to the catalog: RAZR i . As the phone was born of a partnership between Intel and signed by Google, its distinctive feature was the inclusion of a Medfield processor. He thus became the first chip with a maximum speed of 2 GHz
i The RAZR RAZR is much like M and keeps the line of sight in other smartphones hardware family. The device includes a housing Kevlar and is waterproof. One of the most interesting points of the phone is the 8 megapixel camera sensor. The camera starts in less than 1 second and is capable of taking up to 10 images in this fraction of time.
Unlike their "brothers", RAZR i includes a dedicated camera button. This helps optimize the opening times and capture. The device is planned for October debut in select markets
UK, France, Germany, Argentina, Brazil and Mexico
. Still no confirmation on price. Then I leave the list of specifications and the promotional video:
Motorola RAZR i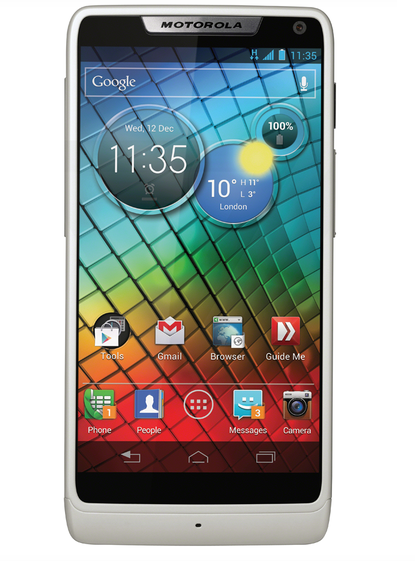 Screen: 4.3 inch Super AMOLED;
Resolution: 960 × 540 pixels;
Processor: Intel Atom (Medfield) at 2 GHz,
RAM: 1 GB;
Internal Storage: 8 GB (expandable via microSD)
Front camera: VGA;
Back camera: 8 megapixel (1080) – Includes dedicated physical key;
OS: ICS Android 4.0.4 (Upgrade to Jelly Bean announced);
Connectivity: 3G, WiFi, Bluetooth 2.1, NFC and microUSB port;
Battery: 2000 milliamps;
Available colors: Black, white.
Click here to watch the video
main | Engadget.