One of the keys for convenient operation of a computer is to personalize the experience to the fullest, even if the changes are minimal. In this article we will focus on Windows Explorer , which offers the possibility to organize favorite folders in Windows 7 and Windows 8.
The latest versions of the Microsoft operating system will not only allow you to manage files and folders from the folder, but also through the Library section anchored by default the task bar. Furthermore, in the tree view at the left of the Windows Explorer can manage Favorites list .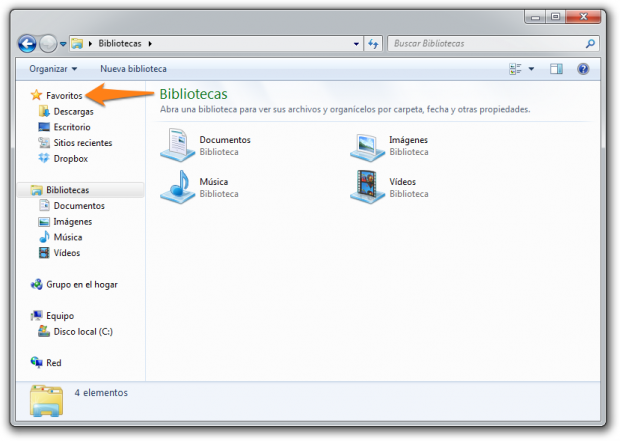 is a good option, as it allows to enter any container files with just one click. Then I will show how to add or remove folders to Favourites . It's an easy process and does not consume too much time, so make good use of.
The first thing we will do is open Windows Explorer and locate the folder you want to add to the list for quick access. For the example I'll use a folder with notes on ElGeek.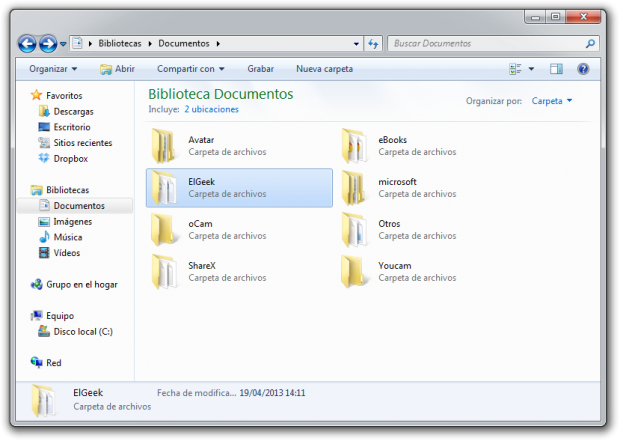 To add a bookmark
I have just select it and drag above the list .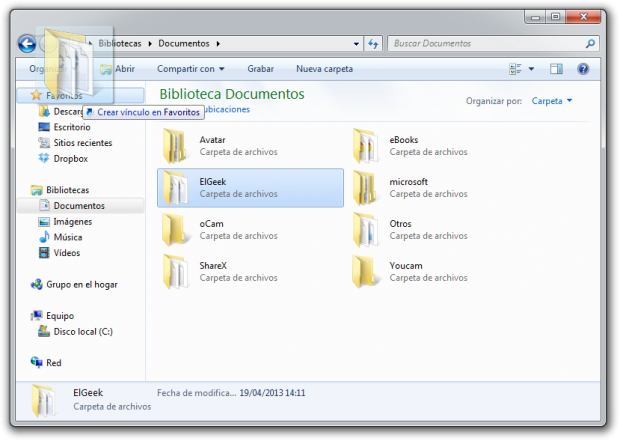 Done, from now on I can enter records of work on the site from anywhere in the system, without wasting time and immerse myself in the directory manually General Documents.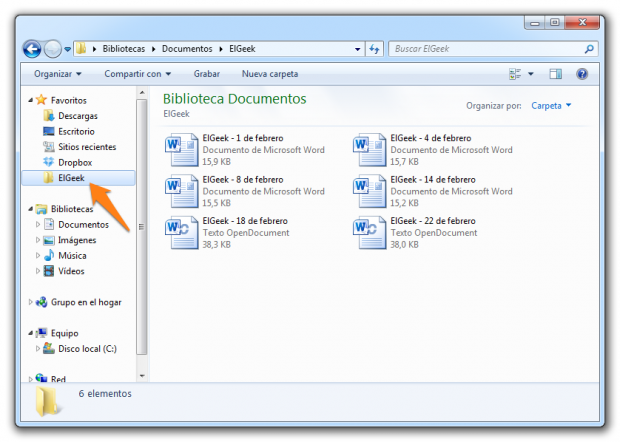 can repeat the same process with any other folder you have available. If tomorrow we want to remove any of Favorites, the process is even simpler. Just right click on the container to remove and click on the "Remove" .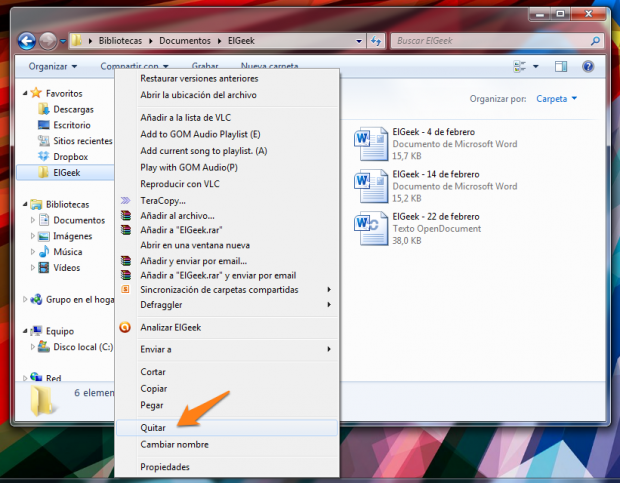 see, with this simple tip we can achieve a more comfortable and effective management of Windows Explorer. We invite you to leave a comment with your favorite customization options for the management of the PC in the day to day easy and productive.