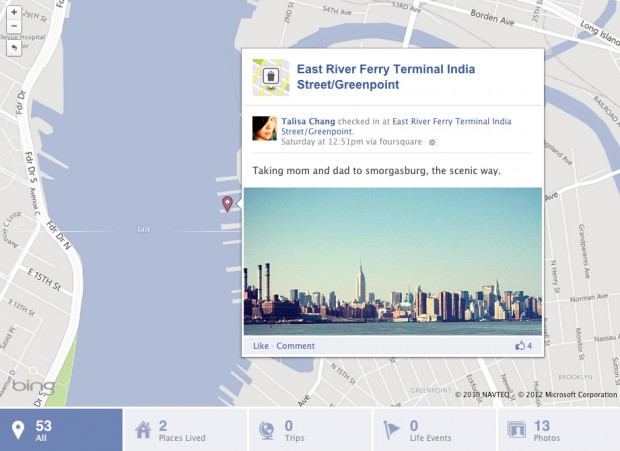 If you use Foursquare to check in on their favorite places, and share notifications on Facebook, I have good news. From now Foursquare check-ins will be integrated with the map of Timeline , which until now was exclusively devoted to photos tagged locations and Facebook check-ins (which are not available worldwide).
is a very interesting update. When we visit a friend's profile and then type in your map pins see all the places he visited. This will improve the user experience with the mapping tool, because for many was not a feature too loud in the "Biography".
While this new option is very interesting, still requires some polishing . For example, every time we do a check-in and share it on Facebook not only shown on the map but also as an individual entry in our profile. The problem is that also appears in the "Activity", becoming redundant.
probably over the weeks these details will be optimized. What has not been confirmed by Foursquare is whether the old check-ins will be displayed in the map of the Timeline. The developers of the app no ​​information about it but we are aware of any developments.
Track | Foursquare.